Elevate Your Nail Art & Extension Skills and Empower Clients to Flaunt Beautifully Extended Nails with our nail extension course in Chandigarh.
Nail Extension Course
in Chandigarh
Nail Expertise with our Nail Extension Course In Chandigarh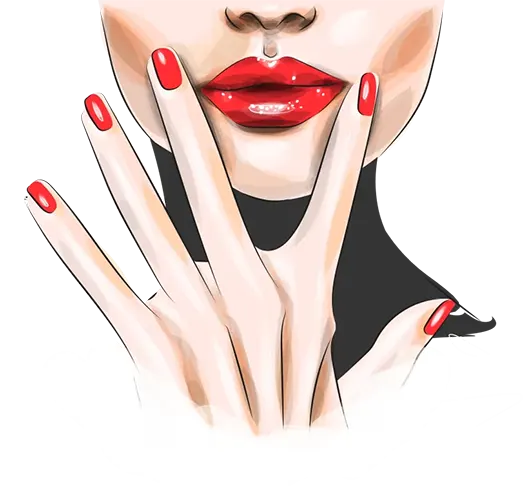 A clear & favourable refund policy is better than falling into prey of
demo class traps !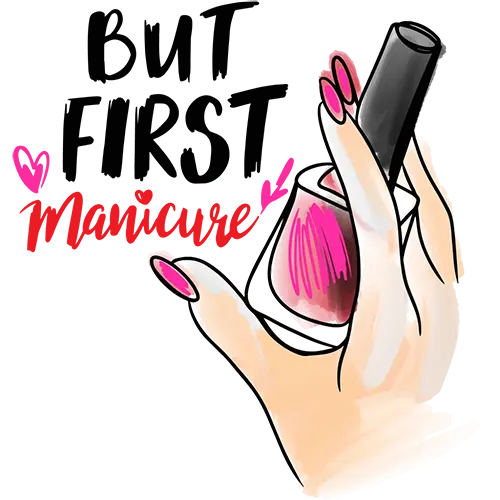 Join Our Nail Extension Course in Chandigarh, Where Innovation and Skill Converge, Enabling You to Craft Extraordinary Nail Transformations.
Nail Art Tools & Equipment
Become a specialist with our highly upgraded Nail Extension course in Chandigarh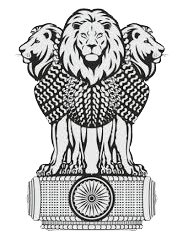 International
Recognition
Acceptable in foreign countries
Government Job
Eligibility
Valid for Applying Government Jobs
Freelance
Accreditation
Valid for freelancing work
Beauty Pageant
Achievements
Get your work recognized in pageantry world
Fashion Show
Recognition
Win awards in fashion shows
Celebrity Makeup
Certification
Certification to work on Celebrities
With your nail art skills,
Lengthen, Strengthen, Captivate
Elevating Nails to New Heights of Elegance, unleash Your Creativity and Master the Technique of enchanting nail extensions with our Nail Extension Course in Chandigarh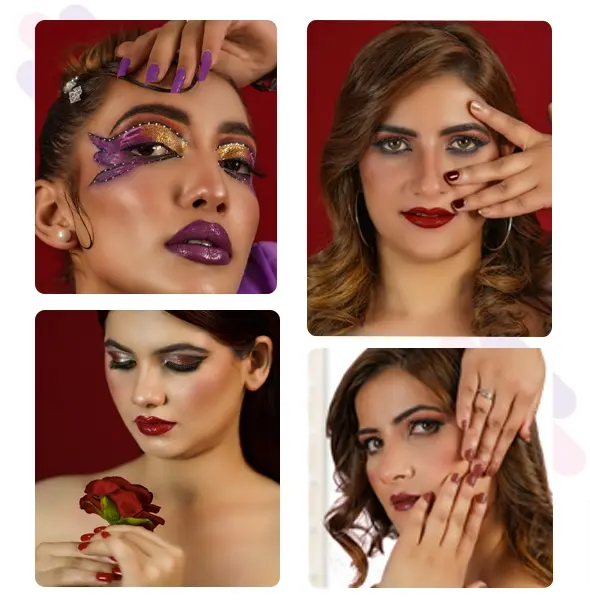 ISO Certified (9001: 2015)
TransEDU via Gantt Charts
T3 Certified Industry Experts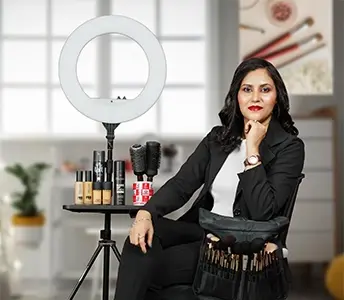 Seema Sharma
Qualification: Master Degree (Makeup)
Certificate: Pro Makeup (Internation) Artistry
Specialisations: AirBrush, HD, Fantasy, Prosthetic Makeup
Experience: 10+ Years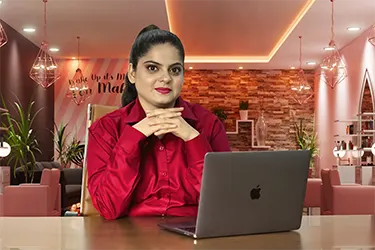 Diksha Sharma
Qualification: MBA
Certificate:T3, Counseling
Specialisations: Career Counseling
Experience:5+ Years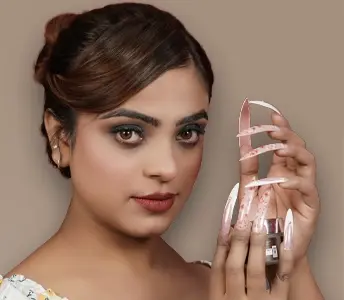 Aman Kaur
Qualification: Bachelor Degree (Makeup)
Certificate: Advance Nail Art Technician
Specialisations: Gel, Acrylic, Dipping, 3D, Fiber Glass Nail Art
Experience: 6+ Years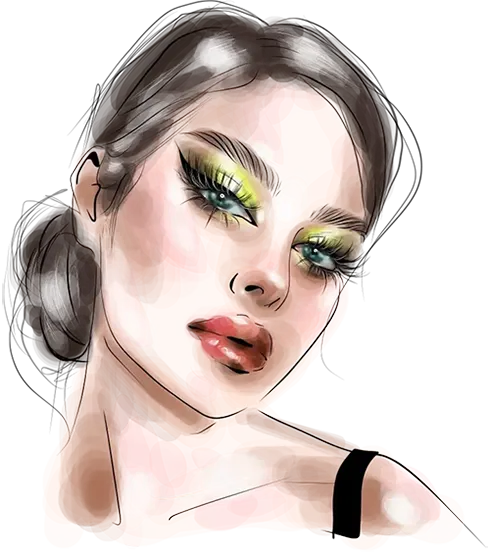 Helping you to learn more with FAQs
What is the cost of nail extension course in Chandigarh?
The cost of our Nail Extension course in Chandigarh starts at INR 5k and varies as per course content and
level offering comprehensive training, hands-on practice, and expert guidance to develop your nail
extension skills effectively.
Is nail business profitable?
Absolutely! Nail business can be highly profitable with the increasing demand for nail services and the
opportunity to establish a loyal client base, especially when coupled with excellent skills and effective
marketing strategies.
What is the duration of nail extension?
Our Nail Extension course in Chandigarh has a duration range of 120 hours-240 hours, providing ample
time for both theoretical knowledge and practical training to ensure you grasp the techniques and gain
confidence in performing nail extensions.
What is the qualification of my trainer ?
Our trainers for the Nail Extension course in Chandigarh are highly qualified professionals, holding
certifications and possessing extensive experience in the nail industry. They bring their expertise and
passion to guide you towards becoming a skilled and confident nail extension artist.
Can boys also Join this course ?
Yes, boys are more than welcome to join our Nail Extension course in Chandigarh. This course is open to
anyone who has a passion for nail art and desires to learn and excel in the art of nail extensions. All are
encouraged to explore their creativity and skills in this field.
Let our testimonials.
be your guide
The nail extension course in Chandigarh at Fashion Make Fashion has transformed my career. I now confidently create stunning nail designs and have established a loyal clientele. Thank you for the exceptional training and support!
Rekha
I never thought I could excel in nail extensions until I joined Fashion Make Fashion. The course provided me with invaluable knowledge and practical skills that have opened doors to new opportunities. Highly recommended!
Shivansh
my skills, gained confidence, and now run a successful nail business. Grateful for the comprehensive training and ongoing mentorship.
Sukhman
My nail extension course in Chandigarh at Fashion Make Fashion was truly exceptional. I've learned from industry experts, mastered advanced techniques, and achieved professional success. The comprehensive training and support have been invaluable on my journey.
Swati

Nail Extenstion course in Chandigarh
| Course Name | Nail Extenstion course in Chandigarh |
| --- | --- |
| Batch Days | Monday to Saturday |
| Duration | 8 AM to 8 PM |
| Timings | |
| Mobile Number | 9988561983 |