Create breathtaking looks
Unlock your creativity and master the art of hairdressing with our comprehensive hairdressing course in Chandigarh, paving the way for a successful career in the dynamic world of hairstyling.
Hairdressing course
in chandigarh
Craft stunning hairstyles with our Hairdressing Course In Chandigarh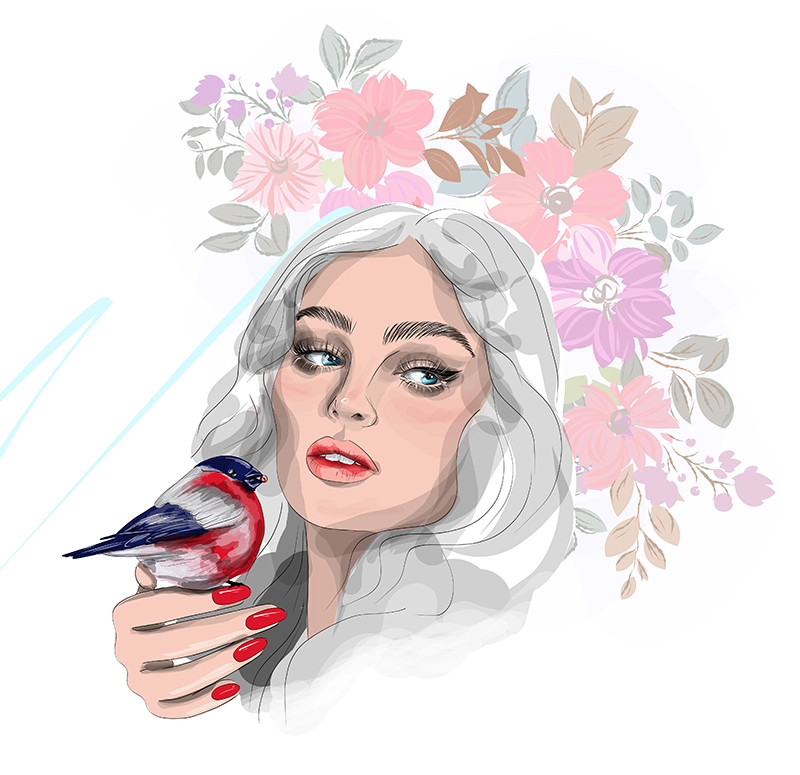 A clear & favourable refund policy is better than falling into prey of
demo class traps !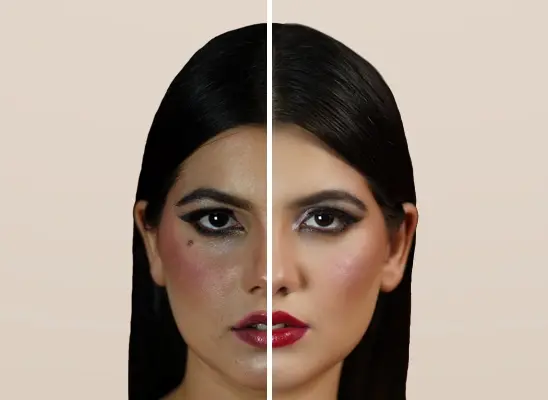 Discover the artistry of hairdressing with FMF, where passion and precision merge, equipping you with the expertise to create stunning transformations and make a lasting impact.
Become the next big thing in hair industry with our updated hairdressing course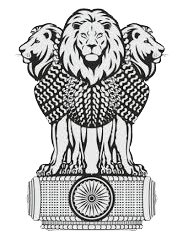 International
Recognition
Acceptable in foreign countries
Government Job
Eligibility
Valid for Applying Government Jobs
Freelance
Accreditation
Valid for freelancing work
Beauty Pageant
Achievements
Get your work recognized in pageantry world
Fashion Show
Recognition
Win awards in fashion shows
Celebrity Makeup
Certification
Certification to work on Celebrities
secrets of mesmerizing hair
Embrace the world of style and glamour with our hairdressing course in Chandigarh, where innovation and flair come together, shaping your path towards a rewarding and fulfilling career.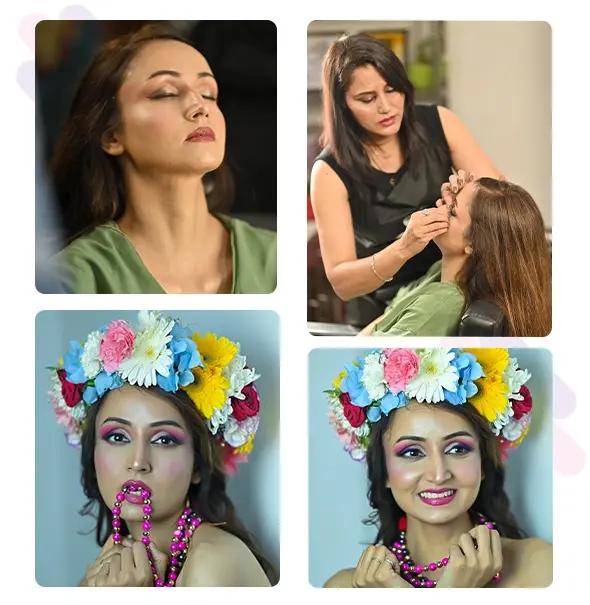 ISO Certified (9001: 2015)
TransEDU via Gantt Charts
T3 Certified Industry Experts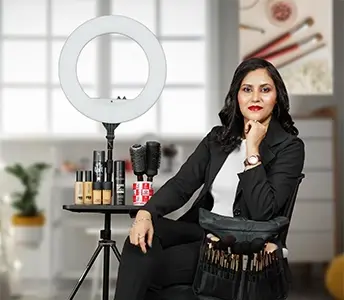 Seema Sharma
Qualification: Master Degree (Makeup)
Certificate: Pro Makeup (Internation) Artistry
Specialisations: AirBrush, HD, Fantasy, Prosthetic Makeup
Experience: 10+ Years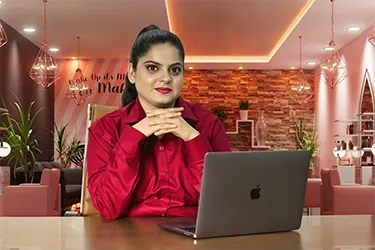 Diksha Sharma
Qualification: MBA
Certificate:T3, Counseling
Specialisations: Career Counseling
Experience:5+ Years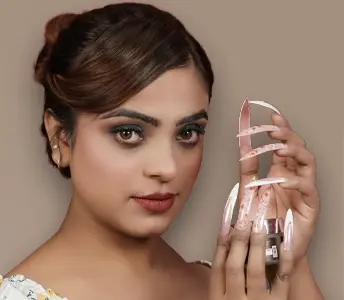 Aman Kaur
Qualification: MBA
Certificate:T3, Counseling
Specialisations: Career Counseling
Experience:5+ Years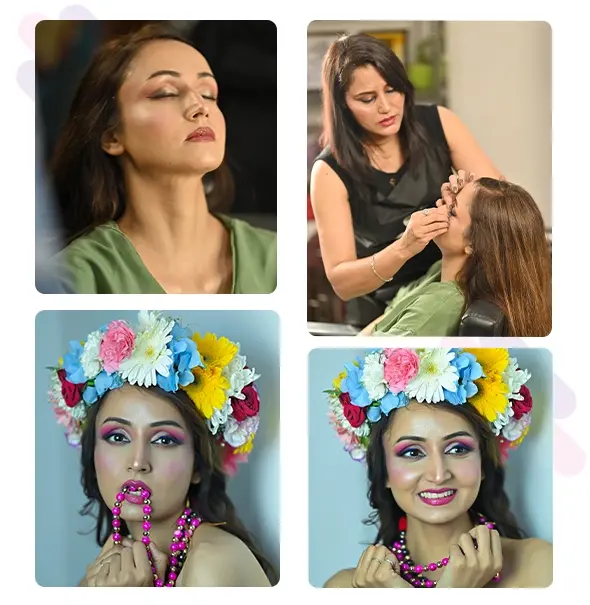 Students get the opportunity to participate in or work backstage for beauty pageants, where they can showcase their hairstyling skills and create stunning looks for the contestants. This experience provides exposure to the glamour and high-fashion industry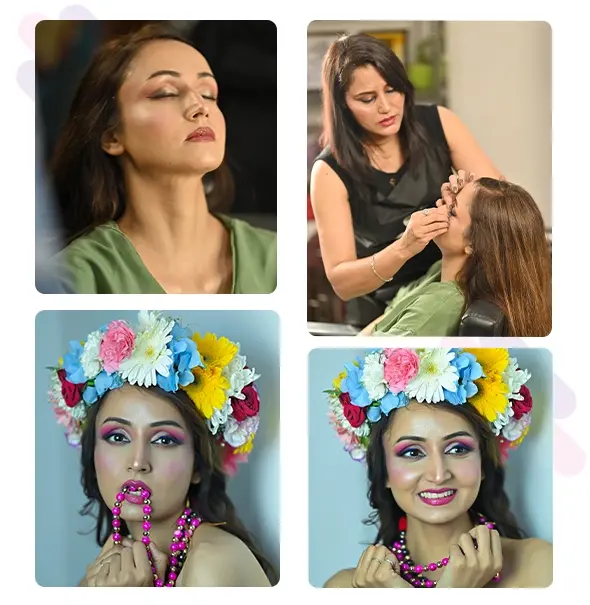 Students are involved in hairstyling for fashion shows, collaborating with designers and models to create unique and avant-garde hairstyles that complement the fashion collections. This interaction allows students to explore the creative side of hairdressing and gain insights into the fashion industry.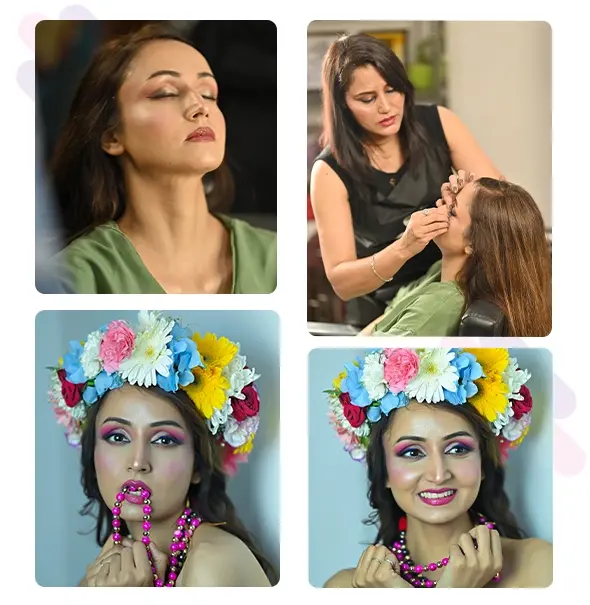 Renowned guest artists from the hairdressing industry conduct special sessions and demonstrations, sharing their expertise and techniques with students. These interactions expose students to diverse perspectives and innovative approaches to hairstyling, enriching their learning experience.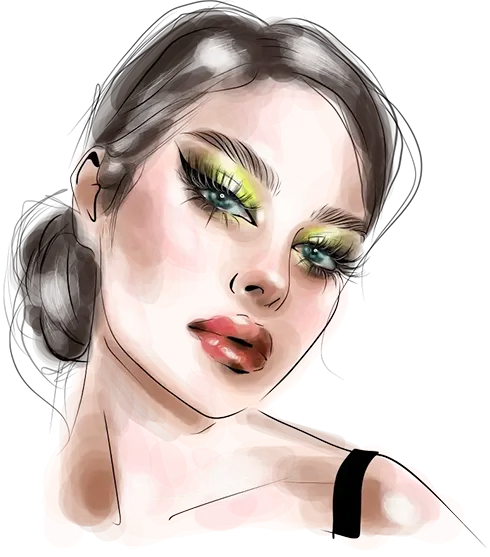 How many months to learn hairdressing?
Our hairdressing course in Chandigarh typically takes 60 hours-240 hours, depending on the program and
individual progress. The duration allows for comprehensive training and practical experience to master
the art of hairdressing.
What is the fees of hairdressing course in India?
The fees for our hairdressing course in Chandigarh may vary depending on the program and facilities
provided, which can range from INR 10,000 to INR 50,000. For detailed information on the specific
fees structure, available payment options, and any scholarships or discounts, please contact our
course advisor.
What is the salary of a hairdresser in India?
The salary of a hairdresser in India can vary based on factors such as experience, location, salon
reputation, and clientele. On average, entry-level hairdressers can earn around INR 15,000-25,000 per
month, while experienced professionals have the potential to earn a significantly higher income.
What is the qualification of my trainer ?
Our trainers are highly qualified, certified and experienced professionals in the field of hairdressing. They
possess industry expertise, relevant certifications, and a passion for teaching. Rest assured, you will be
trained by competent trainers who are dedicated to your success.
My query is not specified here. Please tell how to ask.
If your query is not specified here, we encourage you to contact our course advisor directly. They will
provide you with the necessary information and address any specific concerns or queries you may have
regarding our hairdressing course in Chandigarh.
Discover the impact through
our testimonials.
My hairdressing course in chandigarh covered an extensive range of topics, including cutting, coloring, styling, and salon management. It equipped me with the skills and knowledge to excel in the industry and achieve real-life achievements like working at top salons and participating in prestigious events.
Rekha
The comprehensive training in hairdressing course in chandigarh by FMF helped me master various techniques such as precision cutting, creative coloring, and advanced styling. These skills, combined with the guidance of experienced instructors, enabled me to achieve real-life success, including winning awards and gaining recognition from clients.
Shivansh
I am immensely grateful for the hands-on experience gained during my hairdressing course in Chandigarh . From working with live models to participating in industry events, it provided opportunities to apply the learned techniques and showcase my skills. These experiences have contributed to my real-life achievements, including building a loyal clientele and being featured in prominent fashion magazines.
Sukhman
FMF's hairdressing course in Chandigarh not only taught me the fundamentals of hairdressing but also provided insights into client consultations, customer service, and business management. This holistic approach empowered me to establish my own successful salon and receive accolades for my work in local and national competitions.
Swati
The hairdressing course in Chandigarh by FMF emphasis on continuous learning and staying updated with the latest trends allowed me to thrive in the fast-paced industry. Through continuous professional development and real-world experience, I have achieved remarkable milestones, including becoming a sought-after stylist for fashion shows, weddings, and celebrity clients.
Swati

Hairdressing Course in Chandigarh
| Course Name | Advance Makeup Course in Chandigarh |
| --- | --- |
| Batch Days | Monday to Saturday |
| Duration | 180-200 Hours |
| Timings | 8 AM to 8 PM |
| Mobile Number | 9988561983 |