Learn Anywhere at your own time with Our Dynamic and Engaging Online Makeup Course.
Makeup studio from anywhere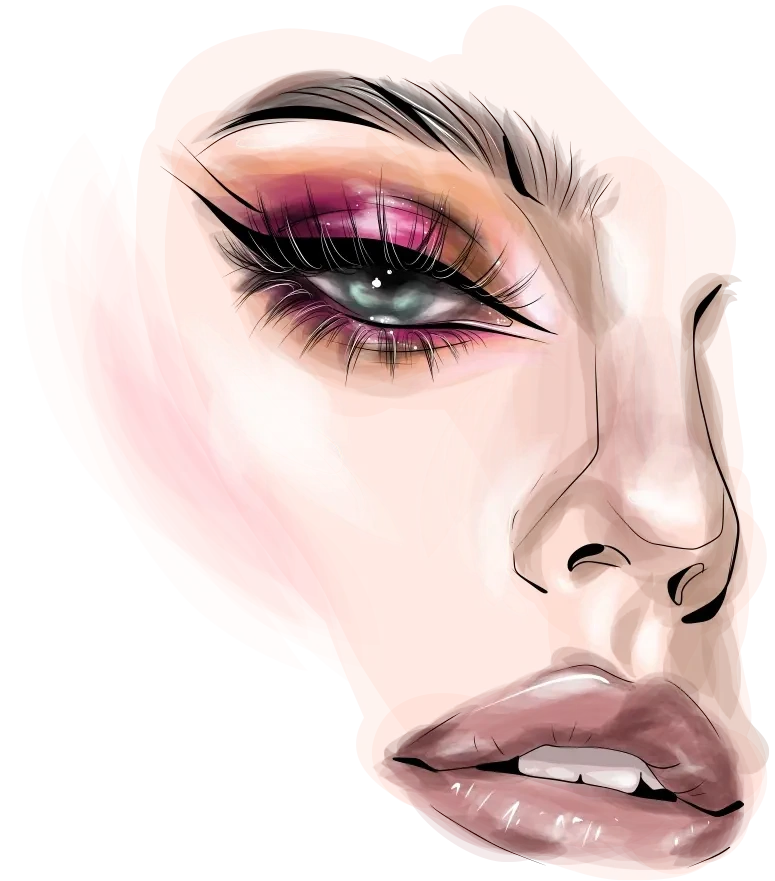 A clear & favourable refund policy is better than falling into prey of
demo class traps !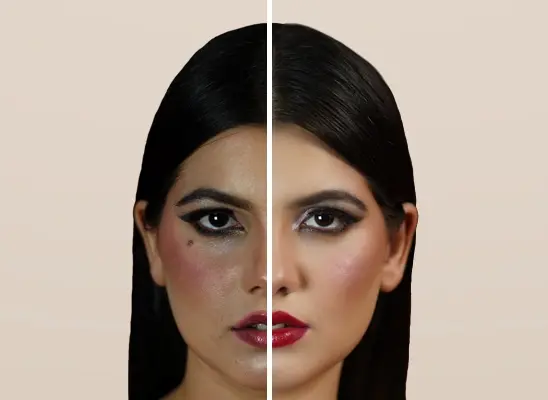 Unleashing Your Artistic Vision and Building Your Makeup Career with Real-World Skills.
Self grooming Elevate Your Personal Style
Basic to professional 360-degree Online makeup mastery
Learn the art of makeup sitting at home with our online makeup courses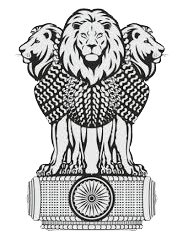 International
Recognition
Acceptable in foreign countries
Government Job
Eligibility
Valid for Applying Government Jobs
Freelance
Accreditation
Valid for freelancing work
Beauty Pageant
Achievements
Get your work recognized in pageantry world
Fashion Show
Recognition
Win awards in fashion shows
Celebrity Makeup
Certification
Certification to work on Celebrities
From Anywhere in the World, Learn the Art of Makeup with Uncompromised Quality with our online makeup courses.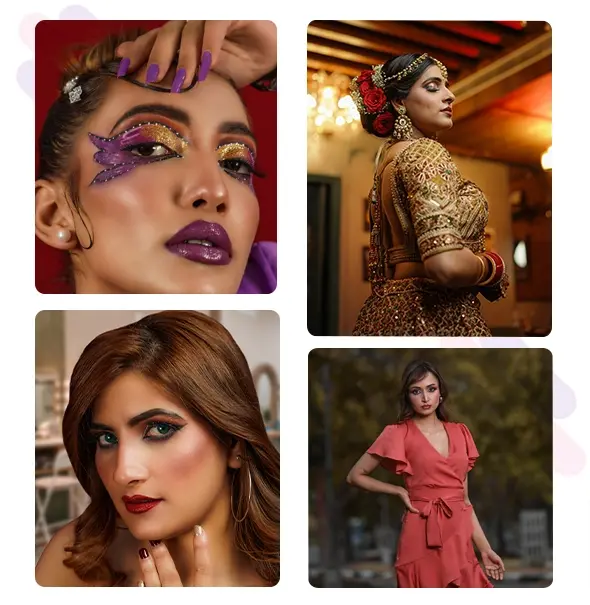 ISO Certified (9001: 2015)
TransEDU via Gantt Charts
T3 Certified Industry Experts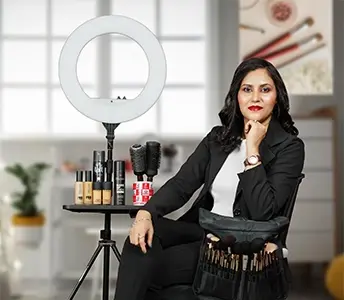 Seema Sharma
Qualification: Master Degree (Makeup)
Certificate: Pro Makeup (Internation) Artistry
Specialisations: AirBrush, HD, Fantasy, Prosthetic Makeup
Experience: 10+ Years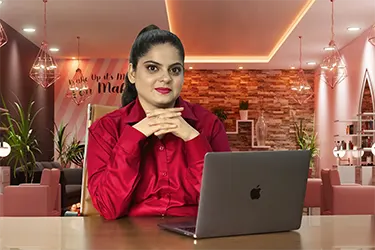 Diksha Sharma
Qualification: MBA
Certificate:T3, Counseling
Specialisations: Career Counseling
Experience:5+ Years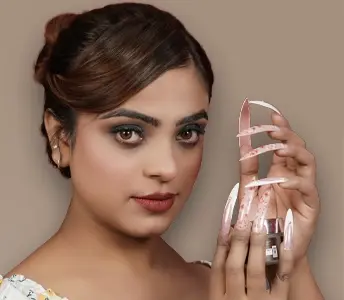 Aman Kaur
Qualification: Bachelor Degree (Makeup)
Certificate: Advance Nail Art Technician
Specialisations: Gel, Acrylic, Dipping, 3D, Fiber Glass Nail Art
Experience: 6+ Years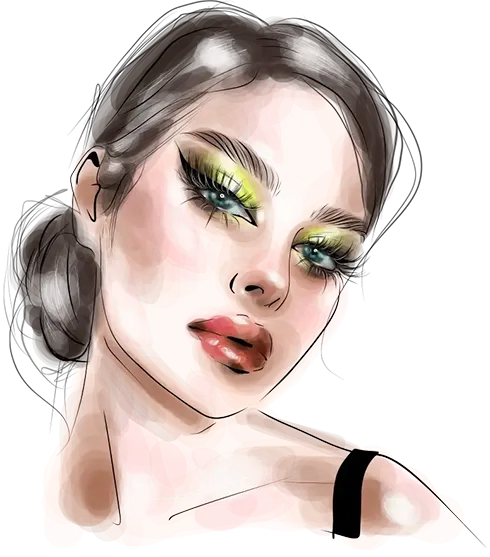 Helping you understand with our FAQs.
Can I learn makeup in 2 months?
Yes, it's possible to learn the basics of makeup artistry in just two months with intensive training,
consistent practice, and a strong commitment to learning the craft. Keep in mind that mastering
the art of makeup can take years, but with dedication and hard work, you can acquire the
necessary skills to create stunning makeup looks.
What is the salary of makeup artist in India?
The salary of a makeup artist in India can range from INR 3-5 lakhs per year, depending on various
factors such as experience, location, type of work, and level of expertise. However, with the rise of social
media and the increasing demand for makeup services, many makeup artists are earning significantly
more than the average salary.
Is a makeup artist a good career?
Makeup artistry can be a rewarding and fulfilling career for those who have a passion for
creativity, beauty, and self-expression. Not only can it provide financial stability and
independence, but it can also offer opportunities for personal growth and artistic expression.
How do I start a makeup career?
Starting a successful makeup career requires hard work, dedication, and a willingness to learn and grow.
To kickstart your career, consider taking makeup courses, building a diverse portfolio, networking with
industry professionals, and seeking out opportunities for hands-on experience. Stay up-to-date with the
latest trends and techniques, and never stop learning.
My query is not listed here. How should i proceed?
If you have a question that's not listed here, don't hesitate to ask us. We're here to help you navigate your
makeup artistry journey, and we're always happy to provide guidance and support in any way we can.
Word of praises from
our shining stars !
The personalized instruction and hands-on training I received at Fashion make fashion's online makeup course helped me land my dream job as a makeup artist for a major film studio.
Rekha
I never thought I could turn my passion for makeup into a career until I took a course at Fashion make fashion. Now, I have my own makeup line and have been featured in major publications.
Shivansh
The instructors at Fashion make fashion are experts in their field and are passionate about helping students succeed. Thanks to their guidance, I won first place in a national makeup competition.
Sukhman
I was hesitant about online learning, but Fashion make fashion's online makeup course exceeded my expectations. The virtual instruction was just as effective as in-person instruction and helped me achieve my makeup artistry goals.
Swati
FMF's online makeup course gave me the skills and confidence to start my own makeup business. I'm now a successful freelance makeup artist and have worked with top brands and celebrities.
Swati

| Course Name | Online Makeup Course |
| --- | --- |
| Batch Days | Monday to Saturday |
| Duration | |
| Timings | 8 AM to 8 PM |
| Mobile Number | 9988561983 |