Start Your Catwalk Journey !
Turn your dreams into reality. Join our esteemed Modeling Course in Chandigarh and set yourself on the path to a glamorous and fulfilling career
Modelling Course
in Chandigarh
Dreams into Performances with our Modelling Course In Chandigarh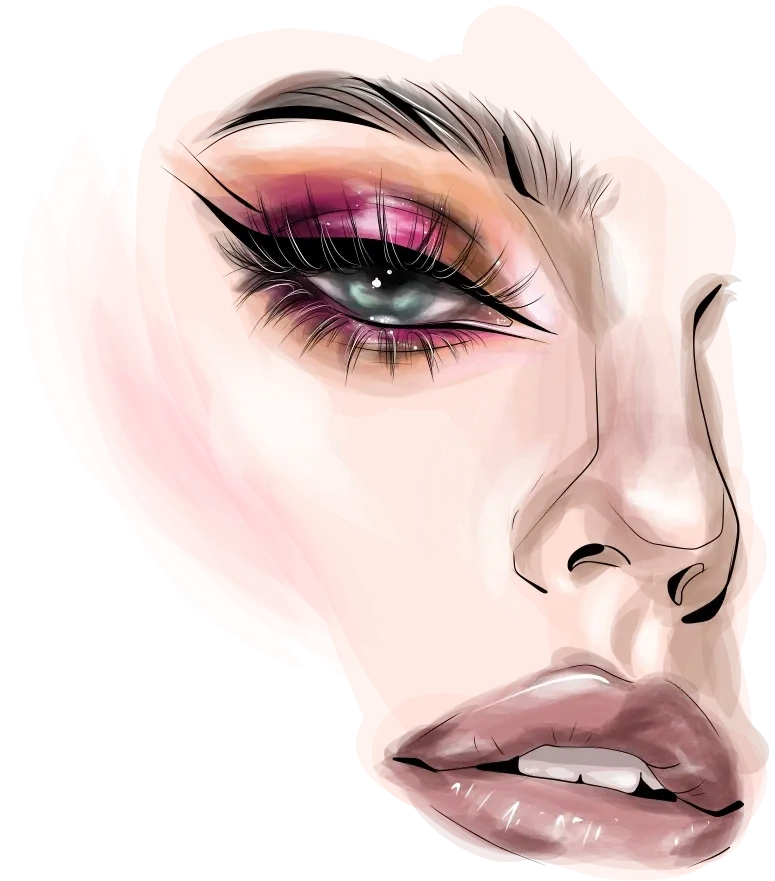 A clear & favourable refund policy is better than falling into prey of
demo class traps !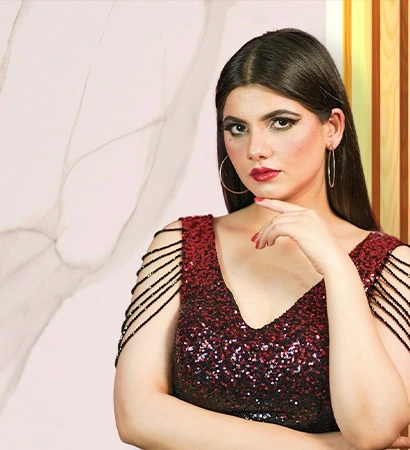 Confidence, Style, Success
Experience the art of Modeling. Enroll in our renowned Modeling Course in Chandigarh and receive expert training to shine on runways and in front of cameras.
Get ahead in your modelling career with our updated Modelling Course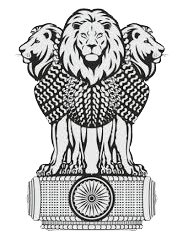 International
Recognition
Acceptable in foreign countries
Government Job
Eligibility
Valid for Applying Government Jobs
Freelance
Accreditation
Valid for freelancing work
Beauty Pageant
Achievements
Get your work recognized in pageantry world
Fashion Show
Recognition
Win awards in fashion shows
Celebrity Makeup
Certification
Certification to work on Celebrities
Become a runway sensation. Enroll in our Modeling Course in Chandigarh and let your charisma shine on the catwalk.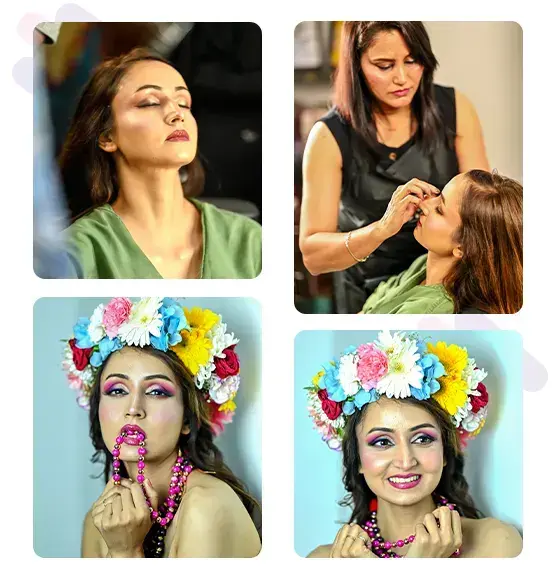 ISO Certified (9001: 2015)
TransEDU via Gantt Charts
T3 Certified Industry Experts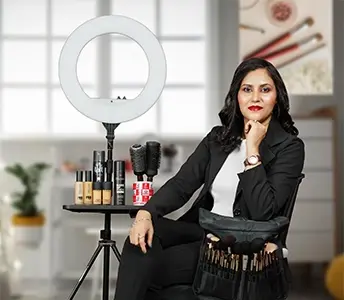 Seema Sharma
Qualification: Master Degree (Makeup)
Certificate: Pro Makeup (Internation) Artistry
Specialisations: AirBrush, HD, Fantasy, Prosthetic Makeup
Experience: 10+ Years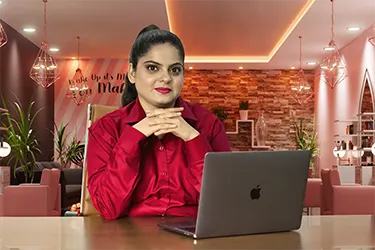 Diksha Sharma
Qualification: MBA
Certificate:T3, Counseling
Specialisations: Career Counseling
Experience:5+ Years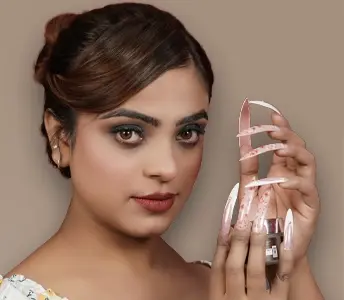 Aman Kaur
Qualification: Bachelor Degree (Makeup)
Certificate: Advance Nail Art Technician
Specialisations: Gel, Acrylic, Dipping, 3D, Fiber Glass Nail Art
Experience: 6+ Years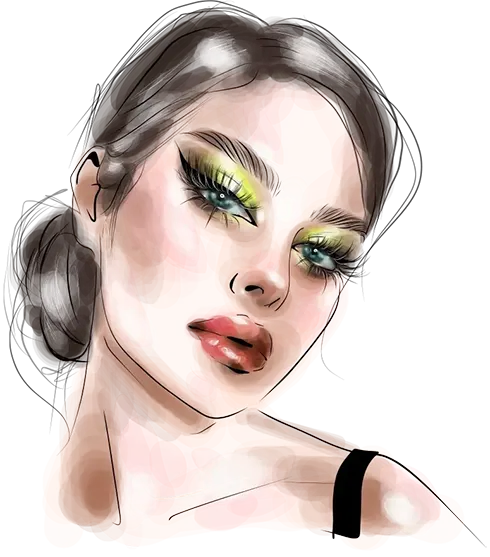 Answers to your most common questions.
Which course is best for modeling?
The best course for modeling depends on your individual goals and interests within the modeling
industry. Fashion Make Fashion offers a range of Modeling Course in Chandigarh, including ramp
modeling, print modeling, fashion photography, grooming, and more. We recommend exploring our
course options and discussing with our expert instructors to determine the best fit for your modeling
aspirations.
What is the tuition fee for modeling?
The tuition fee for our Modeling course in Chandigarh may vary depending on the duration, level of
training, and additional facilities provided. Please reach out to our academy or call our course advisor for
detailed information regarding fees.
What qualification required for modeling?
While there are no specific educational qualifications required for Modeling. However, attributes such as
a good physique, confidence, versatility, good communication and the ability to take direction are highly
valued in the industry.
Is Modeling a high paying job?
Modeling can be a lucrative profession, with high-earning potential for successful and in-demand models.
However, the Income for model can vary based on factors such as the type of modeling work, contracts,
endorsements, and individual achievements.
My query is not listed here. What should I do ?
Modeling can be a lucrative profession, with high-earning potential for successful and in-demand models.
Income can vary based on factors such as the type of modeling work, contracts, endorsements, and
individual achievements.
Hear what our students
have to say !
Enrolling in FMF's Modeling Course in Chandigarh was a life-changing experience. I learned various techniques such as catwalk, posing, and portfolio development. Thanks to the academy's guidance, I secured modeling contracts and achieved success in fashion shows and magazine features.
Rekha
The Modeling Course in Chandigarh by FMF exceeded my expectations. The curriculum covered a wide range of topics, including grooming, photo shoots, and professional etiquette. I gained confidence, signed with a modeling agency, and successfully modeled for renowned brands and events.
Shivansh
I am grateful to Fashion Make Fashion for its Modeling course in Chandigarh that equipped me with essential skills like runway techniques and posing. The practical training and portfolio development assistance helped me secure modeling assignments, editorial shoots, and even an opportunity to participate in international fashion shows.
Sukhman
Choosing this Modeling Course was the best decision of my life. I acquired knowledge in various aspects of the industry, including fashion trends, makeup, and styling. As a result, I landed modeling gigs, won competitions, and built a promising career in the modeling industry.
Swati
I cannot thank Fashion Make Fashion and its Modeling Course in Chandigarh enough for the transformative journey it offered. From learning to project confidence on the runway to developing a compelling portfolio, the course provided the foundation for my successful career in the modeling industry.
Swati

Modelling Course in Chandigah
| Course Name | Modelling Course in Chandigarh |
| --- | --- |
| Batch Days | Monday to Saturday |
| Duration | |
| Timings | 8 AM to 8 PM |
| Mobile Number | 9988561983 |