Where Imagination Meets Beauty : Creating Breathtaking Nail Masterpieces That Leave a Lasting Impression with our nail art course online.
basic Hair Course
in Chandigarh
Hair Excellence with our Basic Hair Course in Chandigarh
A clear & favourable refund policy is better than falling into prey of
demo class traps !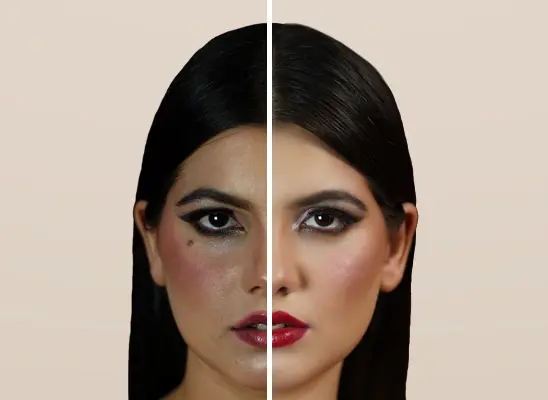 Unleash Your Hair Mastery, Ignite Creativity, and Unlock the Potential of Your Hairstyling Skills with our Basic Hair Course in Chandigarh
Learn the basics of hairstyling with our basic hair course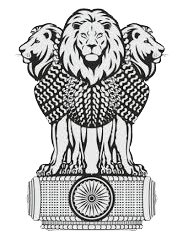 International
Recognition
Acceptable in foreign countries
Government Job
Eligibility
Valid for Applying Government Jobs
Freelance
Accreditation
Valid for freelancing work
Beauty Pageant
Achievements
Get your work recognized in pageantry world
Fashion Show
Recognition
Win awards in fashion shows
Celebrity Makeup
Certification
Certification to work on Celebrities
Master the foundations of
Discover the secrets of professional hairstyling and enroll in our esteemed basic hair course in Chandigarh.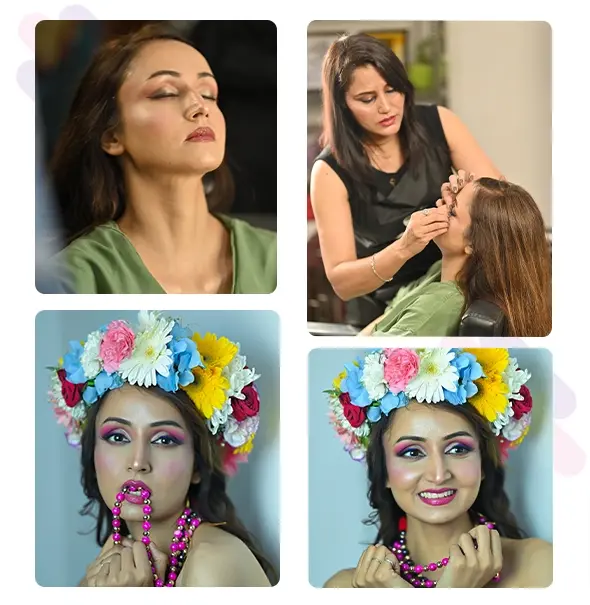 ISO Certified (9001: 2015)
TransEDU via Gantt Charts
T3 Certified Industry Experts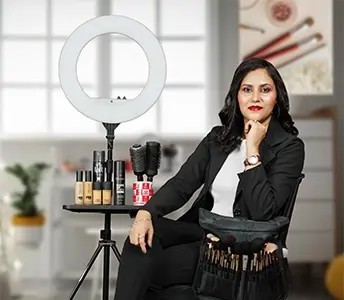 Seema Sharma
Qualification: Master Degree (Makeup)
Certificate: Pro Makeup (Internation) Artistry
Specialisations: AirBrush, HD, Fantasy, Prosthetic Makeup
Experience: 10+ Years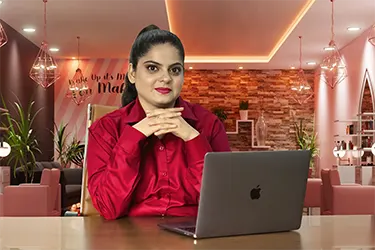 Diksha Sharma
Qualification: MBA
Certificate:T3, Counseling
Specialisations: Career Counseling
Experience:5+ Years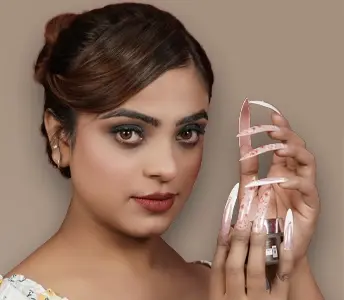 Aman Kaur
Qualification: Bachelor Degree (Makeup)
Certificate: Advance Nail Art Technician
Specialisations: Gel, Acrylic, Dipping, 3D, Fiber Glass Nail Art
Experience: 6+ Years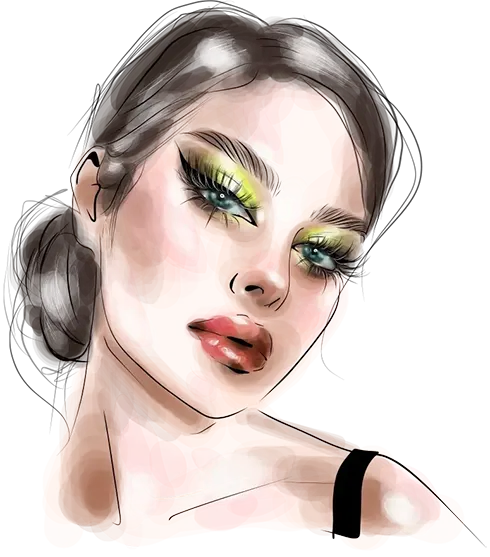 Which course is best for hair?
When it comes to hair courses, the best choice depends on your goals. Our Basic Hair course offers
comprehensive training in essential hairstyling techniques, providing a strong foundation for further
specialization in your desired area of expertise.
How many months to learn hairdressing?
The duration of our hairdressing course is designed to provide you with ample time to learn and master
the art of hairstyling. With a curriculum carefully crafted to cover all aspects, it typically takes around 1
to 6 months to complete.
What is the fees of hair course in India?
The fees for a hair course in India can vary depending on factors such as the institute's reputation, course
duration, and additional features. Our Basic Hair course offers excellent value for money, with fees
ranging from 20,000 to 1 lakh rupees, ensuring affordability without compromising on quality.
What career is for hair?
A career in hair opens doors to a multitude of opportunities. As a skilled hair professional, you can
explore roles as a hairstylist in salons, spas, or luxury resorts. Additionally, you can venture into
freelancing, working on events, weddings, fashion shows, or even consider starting your own successful
salon business.
My query is not listed here. What should I do ?
If your specific query is not addressed here, we encourage you to reach out to our dedicated course
advisor. They possess the expertise and knowledge to provide you with personalized guidance, ensuring
all your questions are answered satisfactorily and helping you make an informed decision about joining
our Basic Hair course in Chandigarh.
Let our testimonials be
your guiding light !
After successfully completing Fashion Make Fashion's Basic Hair course in Chandigarh, I gained the ability to create a variety of basic hairstyles, impressing my friends and family with my newfound hairstyling expertise.
Rekha
Thanks to Fashion Make Fashion's Basic Hair course in Chandigarh, I have become self-reliant in hairstyling, no longer needing to rely on salon visits for simple yet stunning hairdos for everyday or special occasions.
Shivansh
Simply amazing ! Basic Hair course in Chandigarh by Fashion Make Fashion instilled in me the fundamentals of hair care and basic styling, empowering me to keep my hair healthy, presentable, and beautiful.
Sukhman
Upon completing Fashion Make Fashion's Basic Hair course in Chandigarh, I acquired the secret to confidently handle everyday hair challenges, including basic styling, blow-drying, and creating impeccably neat ponytails.
Swati
This Basic Hair course in Chandigarh by Fashion Make Fashion provided me with the expertise to effectively address basic hair concerns, enabling me to maintain my hair's health, shine, and overall appearance with ease.
Swati

Basic Hair Course in Chandigarh
| Course Name | Basic Hair Course in Chandigarh |
| --- | --- |
| Batch Days | Monday to Saturday |
| Duration | |
| Timings | 8 AM to 8 PM |
| Mobile Number | 9988561983 |