Help people feel beautiful
Shape hair into mesmerizing works of art, leaving a lasting impression with the expertise gained from our hair styling course in Chandigarh.
Hair styling course
in Chandigarh
Style the Hair & Career with our Hair Styling Course In Chandigarh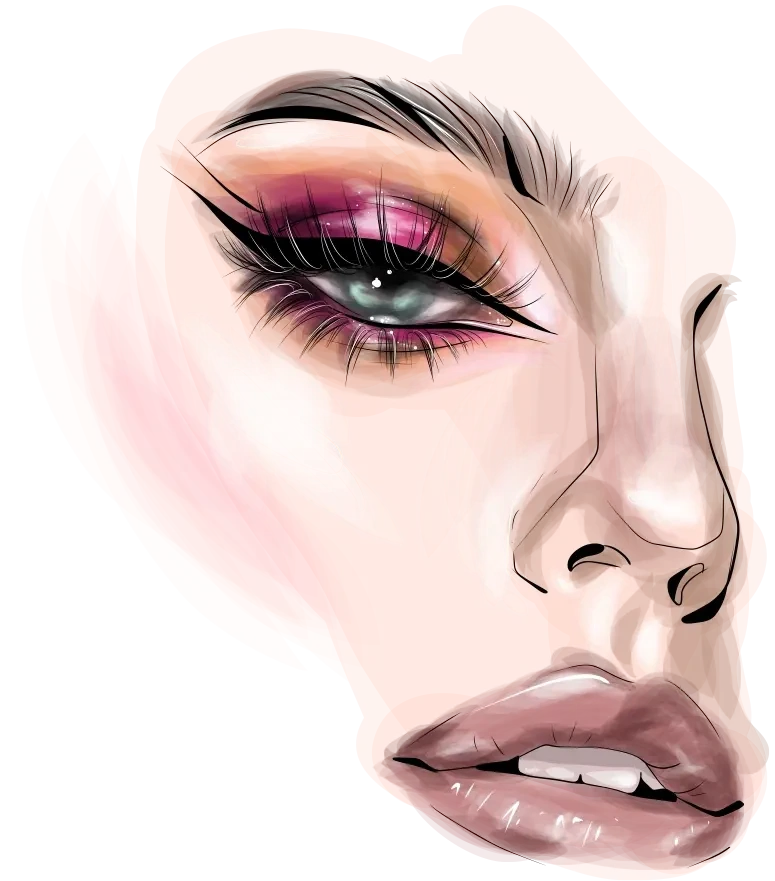 A clear & favourable refund policy is better than falling into prey of
demo class traps !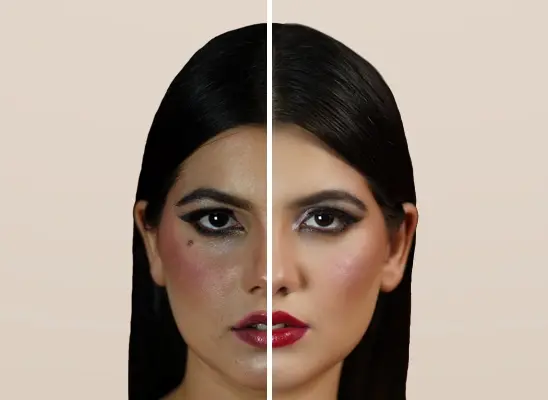 Unlock the secrets of transformative hair styling, acquiring the skills to create breathtaking looks in our sought-after hair styling course in chandigarh.
Make a splendid career with our latest knowledge of hair styling course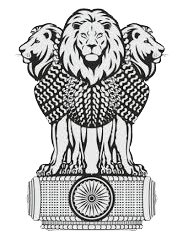 International
Recognition
Acceptable in foreign countries
Government Job
Eligibility
Valid for Applying Government Jobs
Freelance
Accreditation
Valid for freelancing work
Beauty Pageant
Achievements
Get your work recognized in pageantry world
Fashion Show
Recognition
Win awards in fashion shows
Celebrity Makeup
Certification
Certification to work on Celebrities
Trendsetting hair styling course
Elevate your skills and set new trends with our comprehensive hair styling course in Chandigarh, empowering you to create captivating and innovative hairstyles.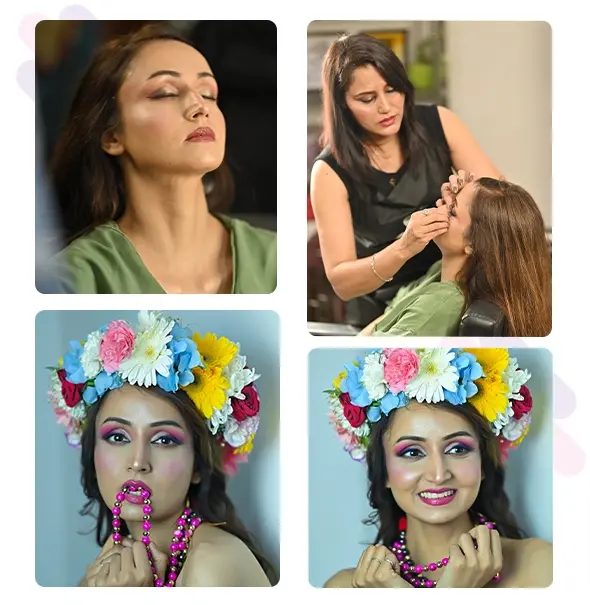 ISO Certified (9001: 2015)
TransEDU via Gantt Charts
T3 Certified Industry Experts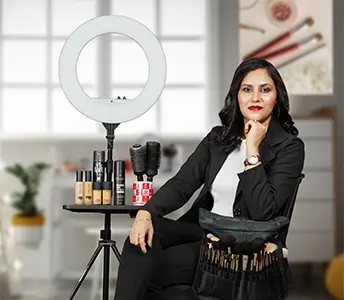 Seema Sharma
Qualification: Master Degree (Makeup)
Certificate: Pro Makeup (Internation) Artistry
Specialisations: AirBrush, HD, Fantasy, Prosthetic Makeup
Experience: 10+ Years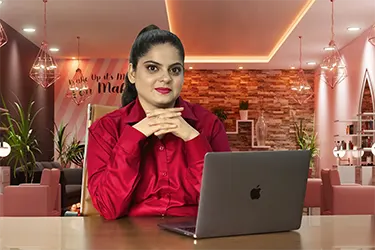 Diksha Sharma
Qualification: MBA
Certificate:T3, Counseling
Specialisations: Career Counseling
Experience: 5+ Years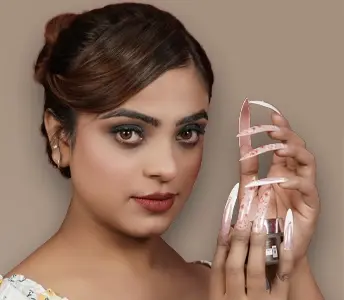 Aman Kaur
Qualification: Bachelor Degree (Makeup)
Certificate: Advance Nail Art Technician
Specialisations: Gel, Acrylic, Dipping, 3D, Fiber Glass Nail Art
Experience: 6+ Years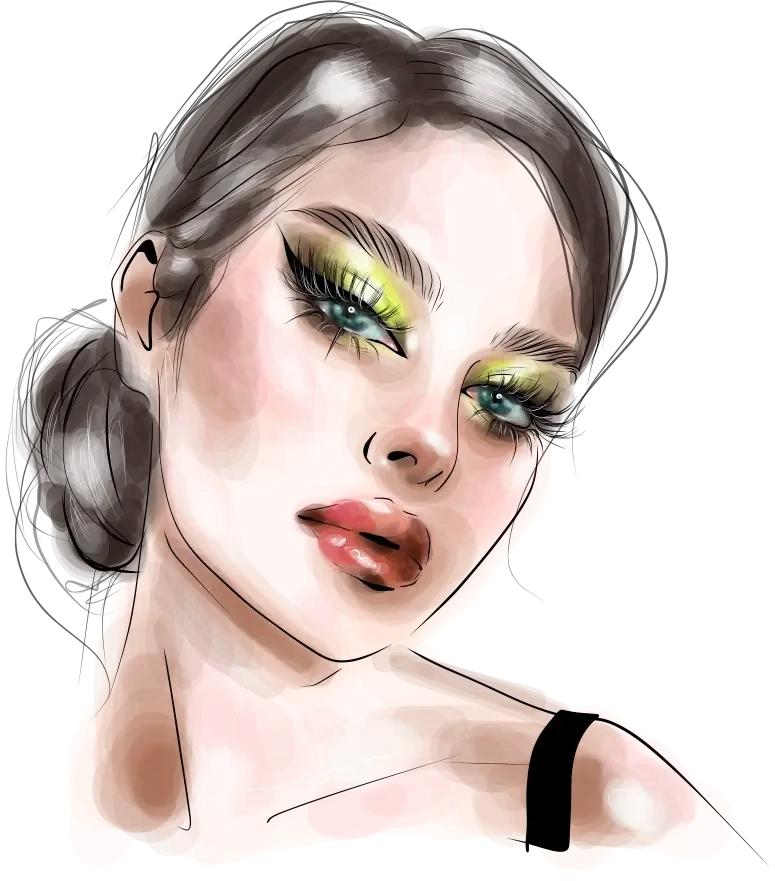 Your queries simplified by our experts !
Which course is best for hair stylist?
The best course for a hair stylist depends on your career goals. You can take help of our course counselor
to help you look for programs that align with your interests, offer comprehensive training in cutting,
styling, coloring, and salon management to develop well-rounded skills.
How do I start a career in hair?
You can give a good start to a career in hair by enrolling in a reputable hair styling course in chandigarh,
learning essential techniques, gaining practical skills through practice and experience, and obtaining
relevant certifications to showcase your expertise.
Is styling a good job?
Yes, definitely. Hair styling is a fantastic job with numerous opportunities. From working in salons,
fashion events, weddings, to TV and film industries, the scope is vast, allowing you to showcase your
creativity and build a successful career.
How much money can you make money as a stylist?
The salary of a hair stylist in India can vary based on factors such as experience, location, salon
reputation, and clientele. Entry-level stylists may earn around INR 15,000-25,000 per month, while
experienced professionals can earn significantly higher, with potential for growth and additional income
through commissions or freelance work.
My query is not listed here. What should I do ?
If your query is not listed here, we encourage you to talk to our course advisor. They will provide
personalized guidance, address your specific concerns, and offer further information about our hair
styling course in Chandigarh to assist you in making an informed decision.
Learn what our shining stars
say about us !
My hair styling course in Chandigarh by FMF covered a wide range of topics, from cutting and styling techniques to color theory and salon management. It laid the foundation for my real-life achievements, including working at top salons and creating stunning transformations for clients.
Rekha
The modules I learned in my hair styling course in Chandigarh were comprehensive and practical. They included advanced techniques like updos, extensions, and creative color applications. These skills have allowed me to achieve real-life success, winning awards and building a loyal clientele.
Shivansh
I am grateful for the in-depth training I received in the hair styling course in Chandigarh at FMF, covering topics such as precision cutting, texture manipulation, and advanced styling methods. These skills have paved the way for my real-life achievements, including editorial work and collaborations with renowned stylists.
Sukhman
Fashion Make Fashion's hair styling course in Chandigarh not only taught me essential skills like blowouts, braiding, and men's grooming but also provided guidance on building a professional portfolio and establishing a strong online presence. This has resulted in real-life achievements, including being sought after for special events and photo shoots.
Swati
The comprehensive hair styling course in Chandigarh by FMF covered everything from classic to trendy styles, product knowledge, and customer service. The practical experience and industry insights gained have helped me achieve real-life success, such as managing my own salon and earning accolades for my exceptional work.
Swati

Hair styling course in Chandigarh
| Course Name | hair styling course in chandigarh |
| --- | --- |
| Batch Days | Monday to Saturday |
| Duration | |
| Timings | 8 AM to 8 PM |
| Mobile Number | 9988561983 |