Your Stage to Stardom is here: Discover the Art of Acting at Fashion Make Fashion's Acting classes in Chandigarh and Shape Your Acting Career.
Acting Classes
in Chandigarh
Be the Star of Tomorrow with our Acting Classes in Chandigarh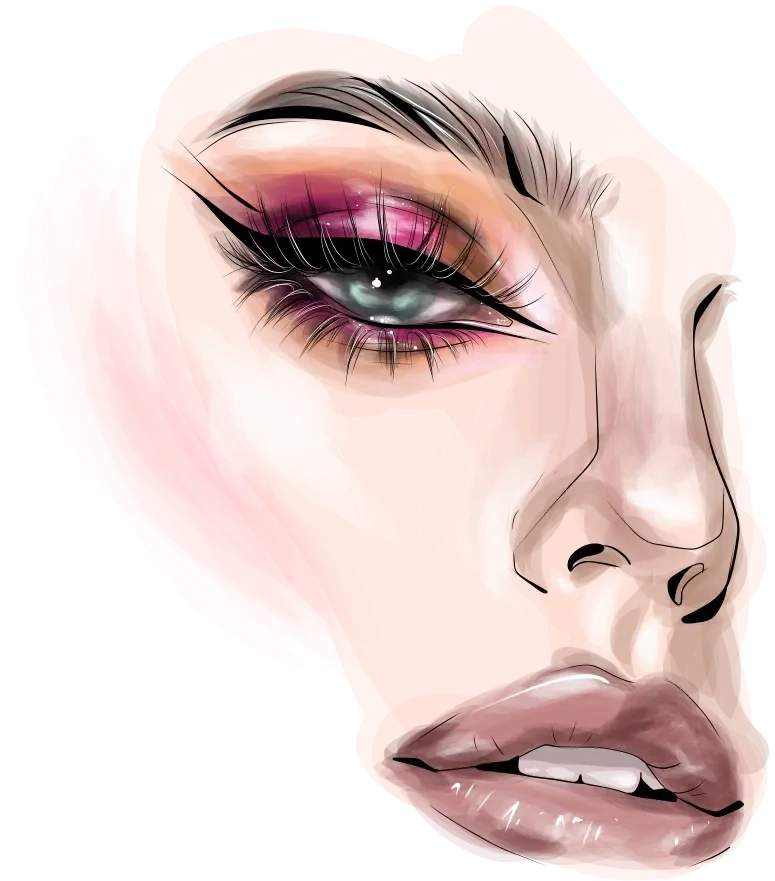 A clear & favourable refund policy is better than falling into prey of
demo class traps !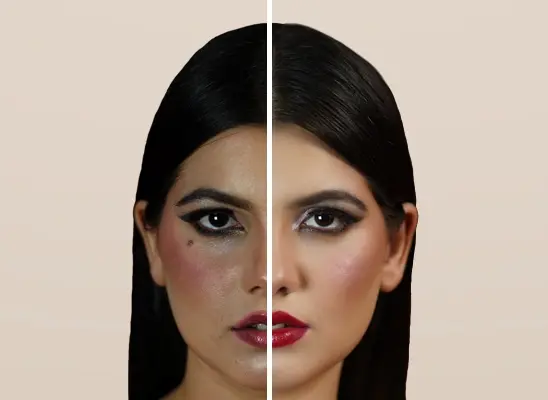 Unleash your acting talent and refine your skills with the top-notch acting classes in Chandigarh, igniting your journey to the stage and screen
Start your acting career with a bang with our Acting classes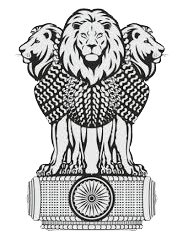 International
Recognition
Acceptable in foreign countries
Government Job
Eligibility
Valid for Applying Government Jobs
Freelance
Accreditation
Valid for freelancing work
Beauty Pageant
Achievements
Get your work recognized in pageantry world
Fashion Show
Recognition
Win awards in fashion shows
Celebrity Makeup
Certification
Certification to work on Celebrities
Discover Your Acting Magic
Discover the world of acting with expert guidance at the premier acting classes in Chandigarh, where you'll develop your craft and unleash your potential.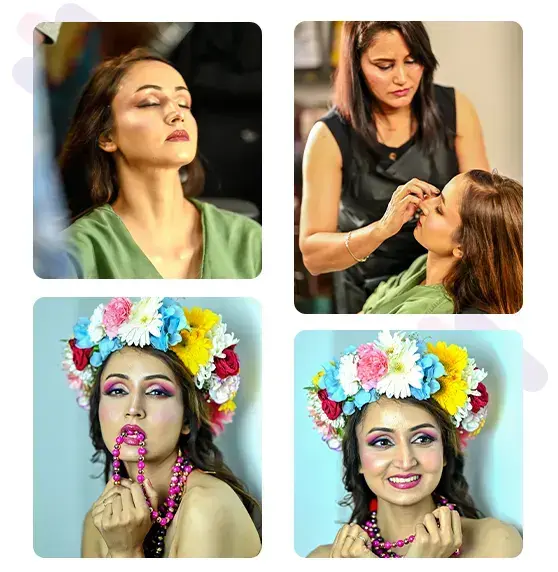 ISO Certified (9001: 2015)
TransEDU via Gantt Charts
T3 Certified Industry Experts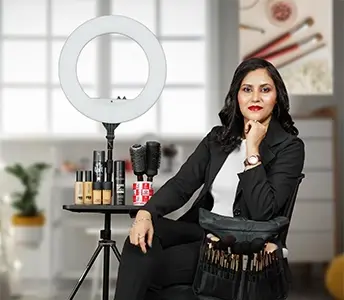 Seema Sharma
Qualification: Master Degree (Makeup)
Certificate: Pro Makeup (Internation) Artistry
Specialisations: AirBrush, HD, Fantasy, Prosthetic Makeup
Experience: 10+ Years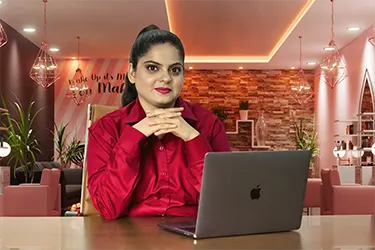 Diksha Sharma
Qualification: MBA
Certificate:T3, Counseling
Specialisations: Career Counseling
Experience:5+ Years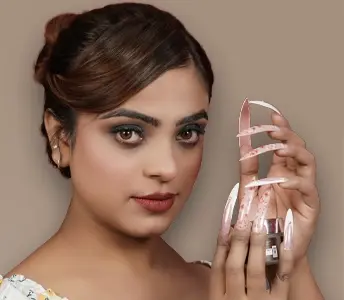 Aman Kaur
Qualification: Bachelor Degree (Makeup)
Certificate: Advance Nail Art Technician
Specialisations: Gel, Acrylic, Dipping, 3D, Fiber Glass Nail Art
Experience: 6+ Years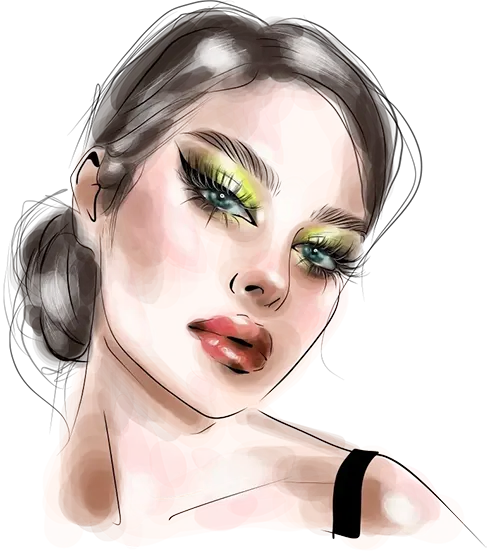 Get the answers you need from our FAQs
What are the prerequisites to start your career in Chandigarh?
To embark on a successful acting career in Chandigarh, it is important to have a genuine passion for
acting, dedication to honing your craft, and a positive attitude towards continuous learning and growth.
How much do the courses cost for acting?
The cost of our comprehensive acting classes in Chandigarh may vary depending on the duration, level of
training, and additional resources provided. We offer flexible pricing options to accommodate different
budgets and ensure value for your investment in your acting journey.
What age should I start acting?
Acting is a versatile art form that can be pursued at any age. Our acting classes in Chandigarh cater to
individuals of various age groups, providing tailored training and guidance that suits the specific needs
and aspirations of each student.
What type of networking opportunities are available in your acting classes in Chandigarh?
Our acting classes in Chandigarh provide a platform for students to connect with industry professionals,
renowned casting directors, and influential personalities. Opportunities include auditions, chances to
become brand ambassadors, participation in workshops with industry experts, exposure through beauty
pageants, and involvement in prestigious fashion shows.
My query is not listed here. How should I ask?
If your query is not addressed in the provided FAQs, we encourage you to reach out to our dedicated
Career Counseling team at our acting classes in Chandigarh. We are here to assist you with any further
inquiries, offer guidance, and provide the necessary information to support your acting aspirations.
Listen what our Shining
Stars say about us !
After being recommended by a friend of mine, I checked for their beautician course in Chandigarh with fees and trust me, they are the best for Makeup Artist Course in Chandigarh. Now I run my own salon in sector 22.
Rekha
The acting classes in Chandigarh by FMF surpassed my expectations. The curriculum covered a wide range of topics, including improvisation, voice modulation, and on-camera acting. I learned from industry professionals and received guidance that helped me secure acting roles in films and theater productions.
Shivansh
I am grateful for Fashion Make Fashion's acting classes in Chandigarh that transformed my acting skills and career. The practical training, scene work, and industry insights provided by the classes prepared me for auditions, leading to acting opportunities in films, TV shows, and stage performances.
Sukhman
Choosing FMF's acting classes in Chandigarh was the best decision I made for my acting journey. The classes provided a nurturing environment, allowing me to explore and enhance my acting abilities. I gained confidence, developed a strong foundation, and achieved success in the acting industry.
Swati
I cannot recommend FMF's acting classes in Chandigarh enough. Their classes offered comprehensive training in acting techniques, script interpretation, and stage presence. Thanks to the guidance of experienced instructors, I honed my acting skills and successfully pursued my passion for acting.
Swati

Acting Classes in Chandigarh
| Course Name | Acting Classes in Chandigarh |
| --- | --- |
| Batch Days | Monday to Saturday |
| Duration | |
| Timings | 8 AM to 8 PM |
| Mobile Number | 9988561983 |