Mastery for Ageless Beauty
Harness the secret to mastery of skincare to unlock a renewed, revitalised, and radiant appearance.
Short Term Skin Course
in Chandigarh
Secrets of Radiance with our Short Term Skin Course in Chandigarh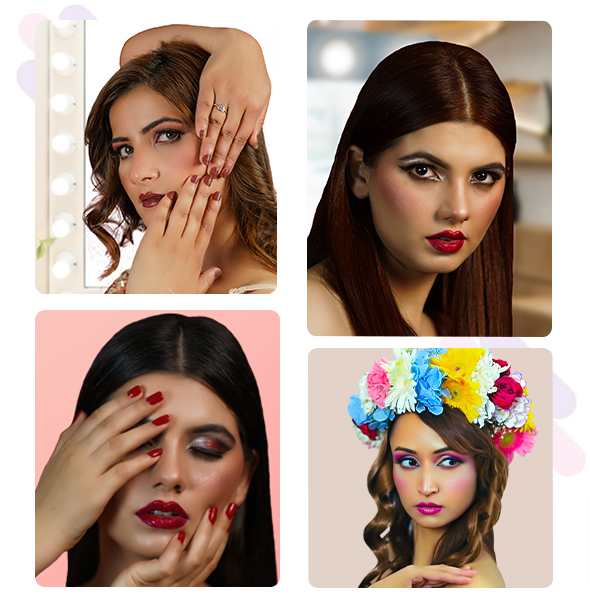 A clear & favourable refund policy is better than falling into prey of
demo class traps !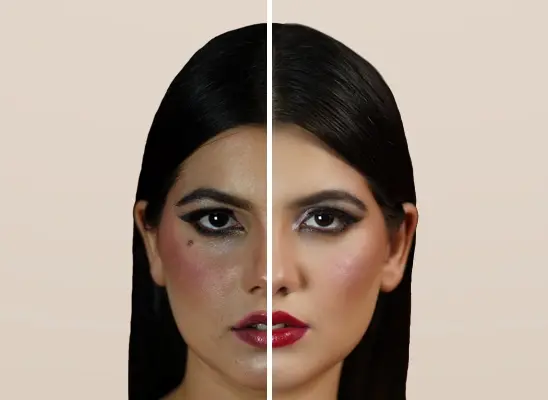 Empower your skin to reveal its true beauty and experience the transformative magic within through our short term skin course in Chandigarh.
Save your precious time with our short term skin course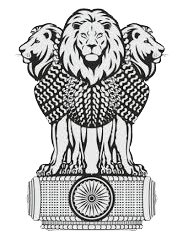 International
Recognition
Acceptable in foreign countries
Government Job
Eligibility
Valid for Applying Government Jobs
Freelance
Accreditation
Valid for freelancing work
Beauty Pageant
Achievements
Get your work recognized in pageantry world
Fashion Show
Recognition
Win awards in fashion shows
Celebrity Makeup
Certification
Certification to work on Celebrities
Let our Short Term skin course in Chandigarh master the secrets of skincare for a luminous, glowing complexion that turns heads.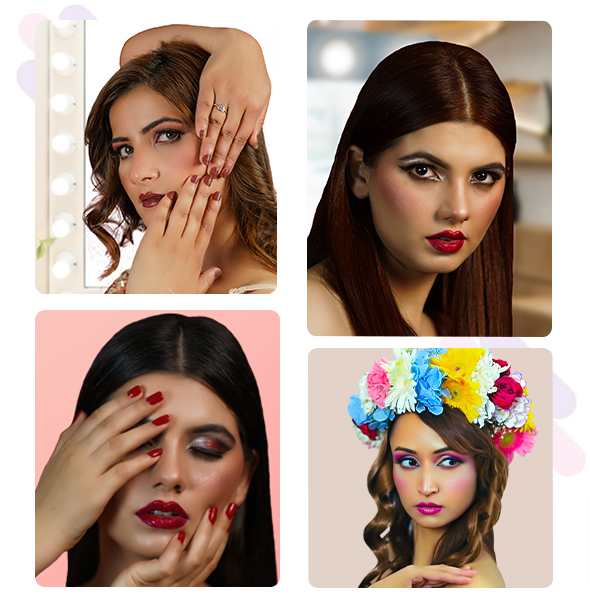 ISO Certified (9001: 2015)
TransEDU via Gantt Charts
T3 Certified Industry Experts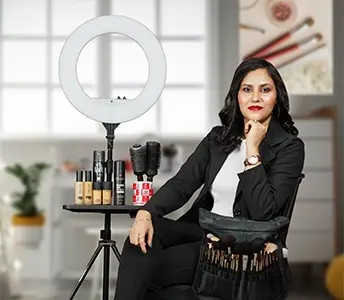 Seema Sharma
Qualification: Master Degree (Makeup)
Certificate: Pro Makeup (Internation) Artistry
Specialisations: AirBrush, HD, Fantasy, Prosthetic Makeup
Experience: 10+ Years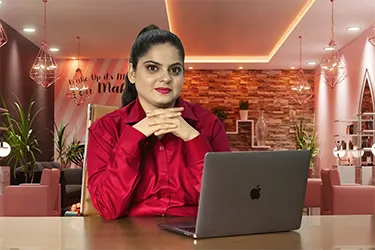 Diksha Sharma
Qualification: MBA
Certificate:T3, Counseling
Specialisations: Career Counseling
Experience:5+ Years
Aman Kaur
Qualification: Bachelor Degree (Makeup)
Certificate: Advance Nail Art Technician
Specialisations: Gel, Acrylic, Dipping, 3D, Fiber Glass Nail Art
Experience: 6+ Years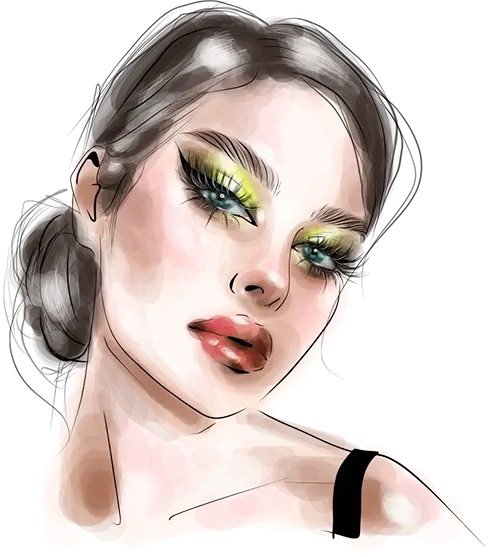 Because asking is the first step towards understanding.
What is the eligibility for skin care courses?
Our Short Term Skin Course in Chandigarh has no specific eligibility criteria, making them
accessible to all individuals who have an interest in skincare. Regardless of educational
qualifications, age, or background, anyone can join and benefit from the comprehensive
knowledge and techniques offered.
Can boys also join this course ?
Boys can absolutely join our Short Term Skin Course in Chandigarh. We believe that skincare
knows no boundaries and is not limited by gender. Our inclusive approach welcomes individuals
of all genders who are eager to learn and enhance their understanding and practice of skincare.
What is the qualification of my trainer?
Our trainers possess exceptional qualifications and expertise in the field of skincare. They are
highly trained professionals who hold relevant certifications and have accumulated years of
practical experience. Their extensive knowledge allows them to guide and educate our students
with the utmost proficiency
Is this course enough to grab a good job ?
No, this course alone may not be sufficient to get a good job. While it provides a strong
foundation in skin care, we recommend considering our other professional skin courses or
seeking guidance from our career counsellor to enhance your skills and increase your job
prospects.
My query is not listed here. What should I do ?
If your query is not addressed in the provided FAQs, we encourage you to reach out to our
dedicated career counselling team by calling at 9988561983. They are equipped to provide
personalized assistance and address any additional questions or concerns you may have, ensuring
a smooth and informed experience throughout your journey to master Short Term Skin Course in
Chandigarh.
See why our testimonials
speak volumes !
The short-term skin care in Chandigarh course by FMF was a game-changer. I learned essential topics like skincare techniques, product knowledge, and personalized routines. It helped me achieve real-life achievements, including healthier, glowing skin and the confidence to pursue a career in the beauty industry.
Rekha
Enrolling in Fashion Make Fashion's short-term skin care course in Chandigarh was a wise decision. I gained knowledge in areas like skincare analysis, facial treatments, and makeup application. Thanks to this course, I've successfully started my own right skincare and resolved my skin discrepancies upto a good level.
Shivansh
FMF's short-term skin care course in Chandigarh exceeded my expectations. The comprehensive curriculum covered everything from skin analysis to basic treatments. With my newfound expertise, I established a successful skincare knowledge which helped me to bring out the best version of my skin
Sukhman
I'm grateful for the valuable insights gained through FMF's short-term skin care course in Chandigarh. The in-depth lessons on skincare ingredients, basic anti-aging techniques, and client consultation helped me establish a thriving freelance business, with glowing testimonials from satisfied clients.
Swati
FMF's short-term skin care course in Chandigarh was a turning point in my life. I acquired expertise in topics like basic acne management, facial rejuvenation, and basic skin therapies. Today, I'm a sought-after skincare specialist, delivering exceptional results and witnessing my confidence for my skin soar.
Swati

Short Term Skin Course in Chandigarh
| Course Name | Short Term Skin Course in Chandigarh |
| --- | --- |
| Batch Days | Monday to Saturday |
| Duration | |
| Timings | 8 AM to 8 PM |
| Mobile Number | 9988561983 |