Elevate your skincare game
Reach new heights with a masterful routine and advance skincare techniques that brings out the best in the skin.
Advance Skin Care course
in Chandigarh
Skincare excellence with our Advance Skin Care course in Chandigarh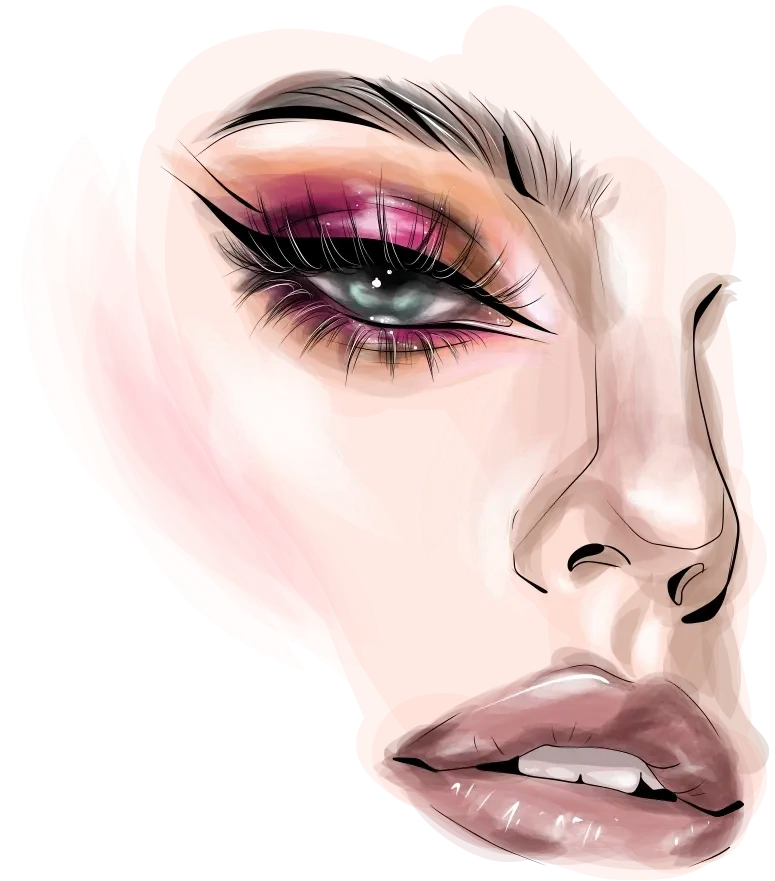 A clear & favourable refund policy is better than falling into prey of
demo class traps !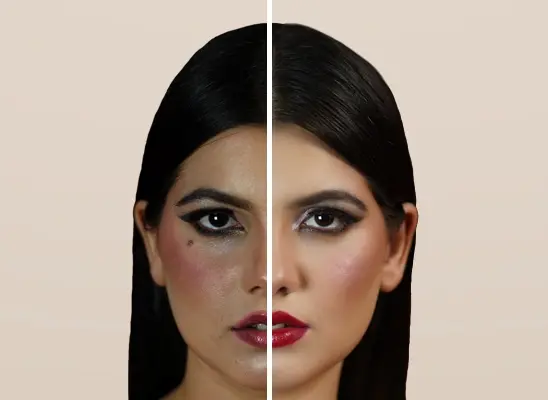 Discover the mastery of skincare and unlock the secrets to maintaining timeless, youthful skin with our Advance Skin care course in Chandigarh
Get all the updated knowledge of skin care with our advanced skin care course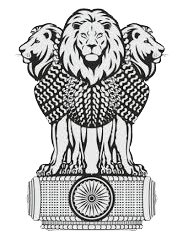 International
Recognition
Acceptable in foreign countries
Government Job
Eligibility
Valid for Applying Government Jobs
Freelance
Accreditation
Valid for freelancing work
Beauty Pageant
Achievements
Get your work recognized in pageantry world
Fashion Show
Recognition
Win awards in fashion shows
Celebrity Makeup
Certification
Certification to work on Celebrities
master key to perfect skin
Harness the power of expert skincare techniques for a flawless complexion and skin magnificence with our Advance skin care course in Chandigarh.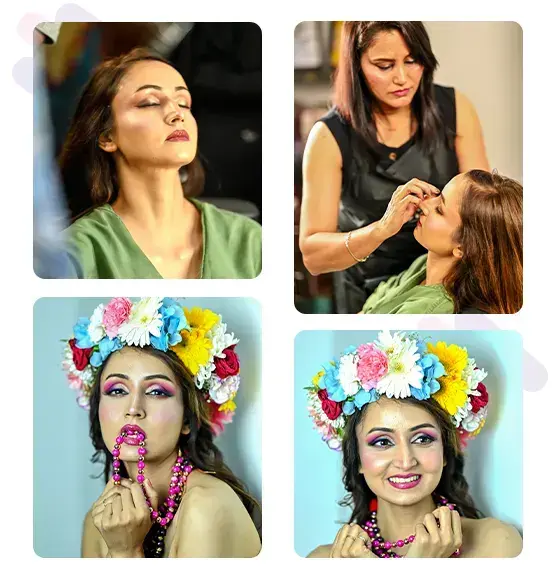 ISO Certified (9001: 2015)
TransEDU via Gantt Charts
T3 Certified Industry Experts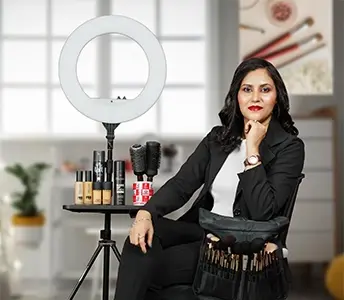 Seema Sharma
Qualification: Master Degree (Makeup)
Certificate: Pro Makeup (Internation) Artistry
Specialisations: AirBrush, HD, Fantasy, Prosthetic Makeup
Experience: 10+ Years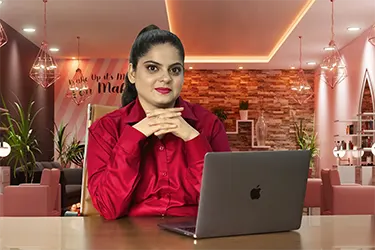 Diksha Sharma
Qualification: MBA
Certificate:T3, Counseling
Specialisations: Career Counseling
Experience:5+ Years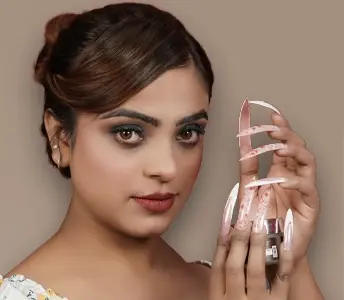 Aman Kaur
Qualification: Bachelor Degree (Makeup)
Certificate: Advance Nail Art Technician
Specialisations: Gel, Acrylic, Dipping, 3D, Fiber Glass Nail Art
Experience: 6+ Years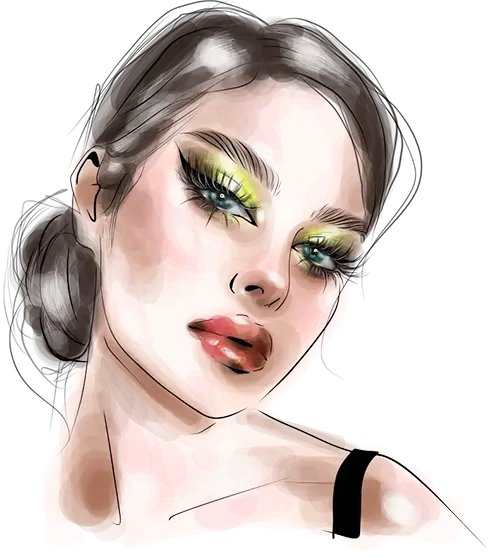 Because enquiring minds always get ahead !
What is the difference between skin care specialist and dermatologist?
A skin care specialist focuses on providing cosmetic treatments and services, while a dermatologist is a
medical doctor who specializes in diagnosing and treating skin conditions. Dermatologists have extensive
medical training and can prescribe medication, while skin care specialists offer non-medical treatments.
What skills do you need to be a skin care specialist?
To be a skin care specialist, you need a strong foundation in basic skin care techniques, knowledge of
various skin types and conditions, effective communication skills, and a passion for helping others.
Continuous learning and staying updated with industry trends are also important for career growth.
Can boys also join this course ?
Yes, boys can absolutely join our advance skin care course in Chandigarh. Skin care is not gender-
specific, and anyone interested in learning and pursuing a career in this field is welcome to enroll in our
courses. We totally promote inclusivity and diversity in our training programs.
What is the recognition of this course ?
Our Advance Skin Care Course in Chandigarh holds significant recognition within the industry. We have
established affiliations with esteemed organizations as we are government-authorised and ISO Certified.
Graduates of our program have successfully pursued diverse career paths within the skincare industry,
reinforcing the credibility and value of our course
My query is not listed here. What should I do ?
If your query is not listed here, we encourage you to reach out to our team directly. You can contact our
customer support or speak to our career counselor who can provide personalized assistance and address
any specific concerns or questions you may have about our courses.
Read what our shining
students have to say !
Enrolling in the advance skin care course in Chandigarh at Fashion Make Fashion was a game-changer for me. I learned advanced skin care techniques which have allowed me to offer specialized services and cater to a wider range of clients.
Rekha
I highly recommend the advance skincare course in Chandigarh at FMF. It provided me with in-depth knowledge of advanced skincare procedures and technologies. With this training, I have been able to achieve remarkable results for my clients and establish a thriving skin care practice.
Shivansh
Completing FMF's advance skin care course in Chandigarh has elevated my career to new heights. The course covered advanced topics such as anti-aging treatments, advanced facial techniques, and specialized skincare for various skin conditions. It has opened doors to exciting opportunities and expanded my client base.
Sukhman
The advanced skin care course at FMF exceeded my expectations. I gained expertise in advanced skincare analysis, customized treatment plans and rejuvenation techniques. This course has equipped me with the skills to deliver exceptional results and enhance the natural beauty of my clients.
Swati
I am incredibly grateful for the advanced skin care course by FMF. The comprehensive curriculum covered advanced skincare ingredients, advanced facial massage techniques, and advanced product knowledge. The hands-on training and experienced instructors helped me refine my skills and build confidence in offering advanced skin treatments.
Rajat
Choosing the advance skin care course in Chandigarh at FMF was one of the best decisions I made for my career. The course delved into advanced topics such as advanced skin analysis, clinical skincare procedures, and advanced skincare product formulations. I now feel prepared to excel in the competitive field of advanced skincare.
Neha

Advance Skin Care Course in Chandigarh
| Course Name | Advance Skin Care Course in Chandigarh |
| --- | --- |
| Batch Days | Monday to Saturday |
| Duration | |
| Timings | 8 AM to 8 PM |
| Mobile Number | 9988561983 |