Experience the Thrill of Creating Stunning Hairstyles and Enhancing Beauty with Our Hair Technician Course in Chandigarh.
Professional Hair Course
in Chandigarh
Be a Hair styling Expert with our Professional Hair Course In Chandigarh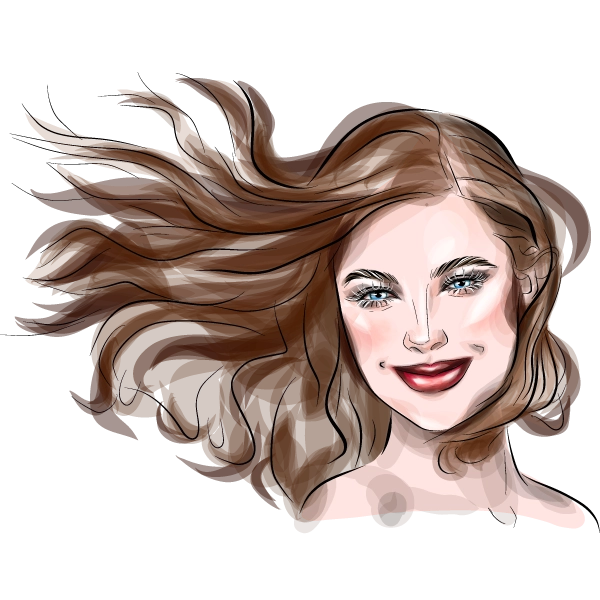 A clear & favourable refund policy is better than falling into prey of
demo class traps !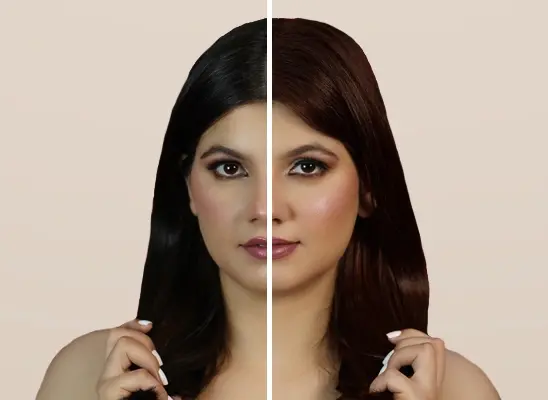 Discover the Power of Hair Transformation through Expert Training in Our Hair Technician Course in Chandigarh.
Open your salon in style with our latest professional hair course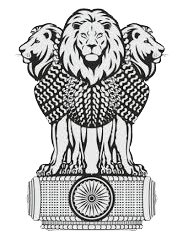 International
Recognition
Acceptable in foreign countries
Government Job
Eligibility
Valid for Applying Government Jobs
Freelance
Accreditation
Valid for freelancing work
Beauty Pageant
Achievements
Get your work recognized in pageantry world
Fashion Show
Recognition
Win awards in fashion shows
Celebrity Makeup
Certification
Certification to work on Celebrities
Mastery as a Hair Technician
Experience the Artistry of Hair and Take Your Skills to New Heights with Our Hair Technician Course in Chandigarh.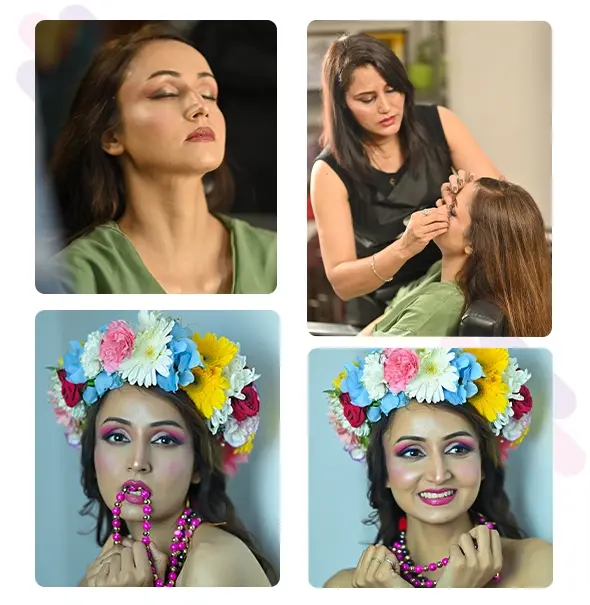 ISO Certified (9001: 2015)
TransEDU via Gantt Charts
T3 Certified Industry Experts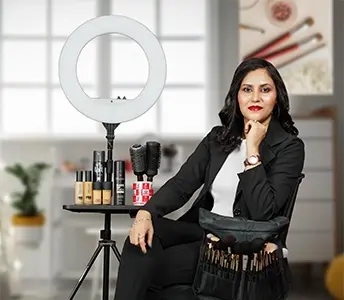 Seema Sharma
Qualification: Master Degree (Makeup)
Certificate: Pro Makeup (Internation) Artistry
Specialisations: AirBrush, HD, Fantasy, Prosthetic Makeup
Experience: 10+ Years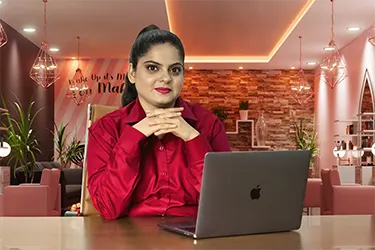 Diksha Sharma
Qualification: MBA
Certificate:T3, Counseling
Specialisations: Career Counseling
Experience:5+ Years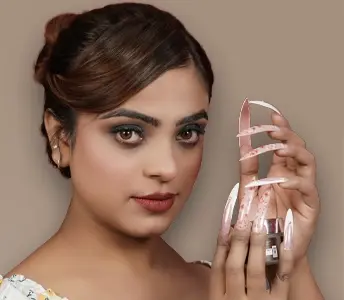 Aman Kaur
Qualification: Bachelor Degree (Makeup)
Certificate: Advance Nail Art Technician
Specialisations: Gel, Acrylic, Dipping, 3D, Fiber Glass Nail Art
Experience: 6+ Years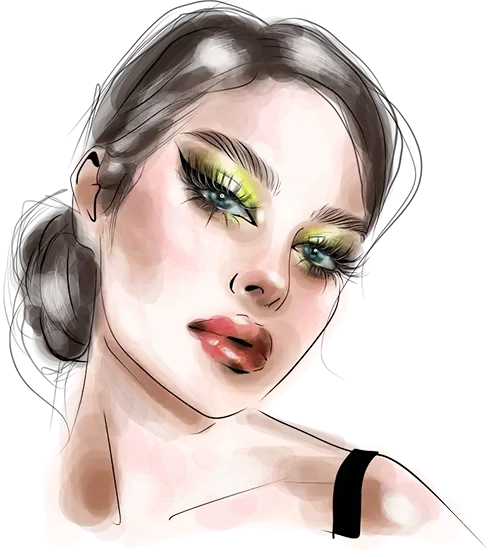 Helping you to make the right choice with FAQs
How do you train a hairstylist?
Our training methodology emphasizes a hands-on approach with live practical sessions conducted by
industry experts, real-time assignments for practical application, and extensive practice on mannequins to
ensure mastery of hairstyling techniques.
Which course is best for hair?
This totally depends on your career goals. We have comprehensive range of diverse courses, including
basic, advanced, and professional. All these courses are designed to cater to different skill levels and
career aspirations, offering a tailored learning experience to meet individual goals and maximize
hairdressing expertise.
What is the recognition of the certificate you will provide?
The certificate awarded upon successful completion of our program holds substantial recognition both
nationally and internationally, being widely accepted and valued in the hair industry across various
countries and establishments.
Do you provide accommodation Services also ?
While we do not directly offer accommodation services, our dedicated team can assist you by providing
valuable resources, guidance, and recommendations to help you find suitable accommodation options that
align with your preferences and budget in Chandigarh ,Mohali.
My query is not mentioned here. Let me know how to proceed.
If your query is not addressed here, we encourage you to get in touch with our course advisor, who will
provide personalized assistance, address your specific concerns, and guide you through the next steps
based on your individual requirements. Your satisfaction is our priority, and we are here to support you +91 99885-61983.
Unlock the stories behind
our Students' success
I am incredibly grateful for the training I received during my Professional Hair Course in Chandigarh . The practical skills, industry knowledge, and confidence instilled in me have propelled my career to new heights. I now work with top clients and am living my dream.
Rekha
Fashion Make Fashion's Professional Hair Course in Chandigarh exceeded my expectations. The expert guidance, hands-on experience, and industry insights provided a solid foundation for my hairdressing career. I am now a successful hairstylist with a loyal clientele and endless opportunities.
Shivansh
Enrolling in the Hair Academy was the best decision I made for my career. The comprehensive curriculum, supportive instructors, and focus on practical learning helped me refine my skills and gain recognition as a skilled and creative hairstylist.
Sukhman
I cannot thank Fashion Make Fashion enough for the transformation it brought to my professional journey. The quality education, networking opportunities, and industry connections opened doors I never thought possible. Today, I am a sought-after hairstylist with a thriving business in Delhi.
Swati
The Professional Hair Course in Chandigarh by FMF was a game-changer. The hands-on approach, personalized guidance, and emphasis on industry trends and techniques gave me the edge I needed to excel in the competitive field of hairdressing. I am now living my passion and achieving great success +91 99885-61983.
Swati

Professional Hair Course in Chandigarh
| Course Name | Professional Hair Course in Chandigarh |
| --- | --- |
| Batch Days | Monday to Saturday |
| Duration | |
| Timings | 8 AM to 8 PM |
| Mobile Number | 9988561983 |