From Ordinary to Extraordinary, Fashion Make Fashion's
Premier Nail Art classes in Chandigarh are waiting
for you to Inspire Creativity and Beauty.
nail art classes
in Chandigarh
Learn perfect nail art to
Paint Your Dream Career with our Nail Art Classes In Chandigarh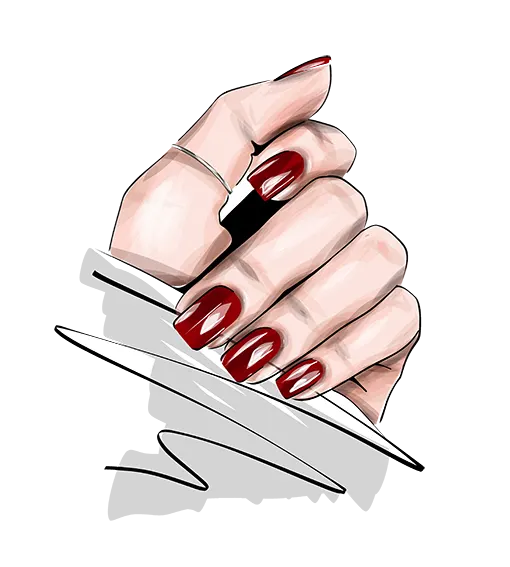 A clear & favourable refund policy is better than falling into prey of
demo class traps !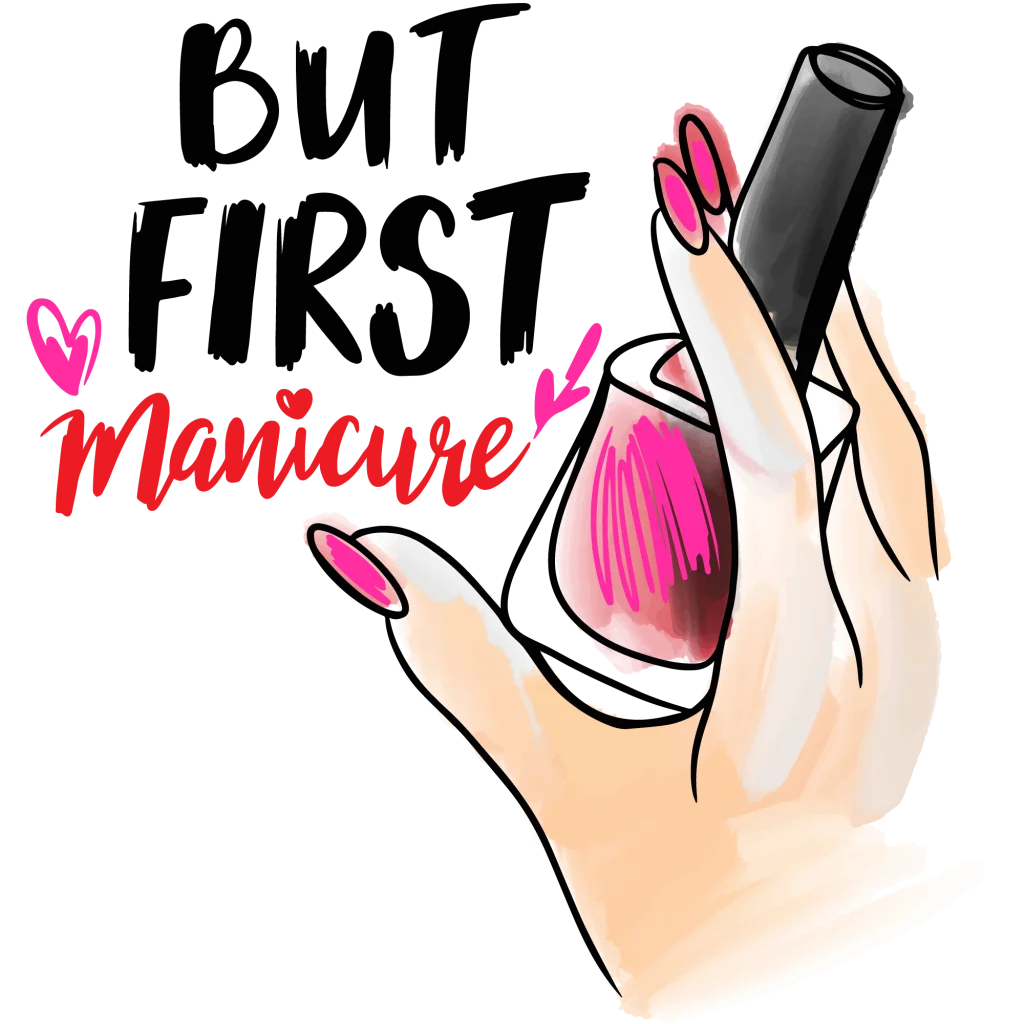 Customized Curriculum, Expert Artists, and Career-Ready Skills to Fulfill Your Passion and Nail Your Dream Job.
Equipments for hands-on Learning
Modules For Nail Art mastery
From noob to master in the field of Nail art with our updated syllabus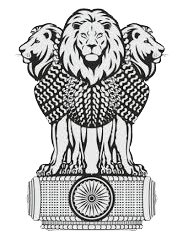 International
Recognition
Acceptable in foreign countries
Government Job
Eligibility
Valid for Applying Government Jobs
Freelance
Accreditation
Valid for freelancing work
Beauty Pageant
Achievements
Get your work recognized in pageantry world
Fashion Show
Recognition
Win awards in fashion shows
Celebrity Makeup
Certification
Certification to work on Celebrities
Helping you to transform Nails, Ignite Passion, and Paint your Dream career beautifully in our Exclusive Nail Art Classes in Chandigarh.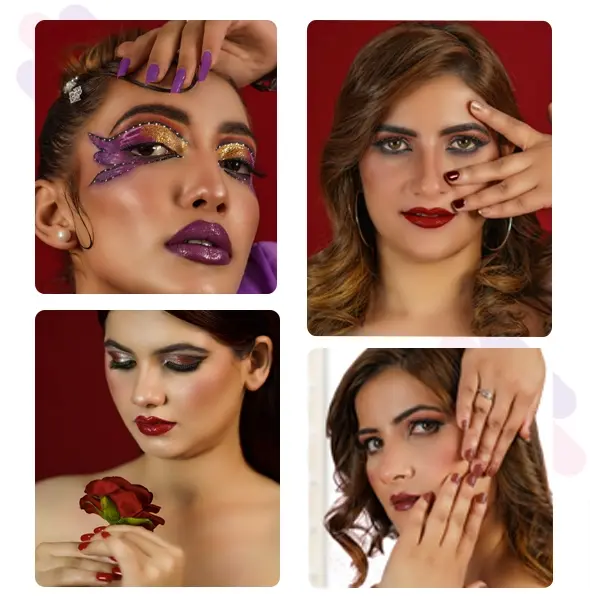 ISO Certified (9001: 2015)
TransEDU via Gantt Charts
T3 Certified Industry Experts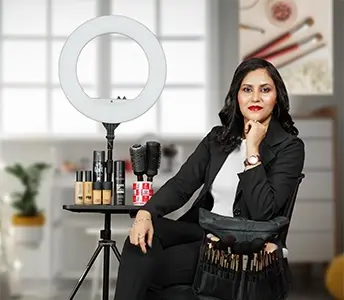 Seema Sharma
Qualification: Master Degree (Makeup)
Certificate: Pro Makeup (Internation) Artistry
Specialisations: AirBrush, HD, Fantasy, Prosthetic Makeup
Experience: 10+ Years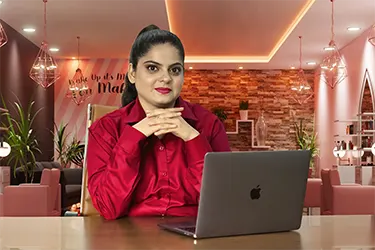 Diksha Sharma
Qualification: MBA
Certificate:T3, Counseling
Specialisations: Career Counseling
Experience:5+ Years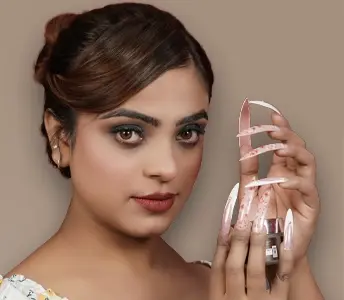 Aman Kaur
Qualification: Bachelor Degree (Makeup)
Certificate: Advance Nail Art Technician
Specialisations: Gel, Acrylic, Dipping, 3D, Fiber Glass Nail Art
Experience: 6+ Years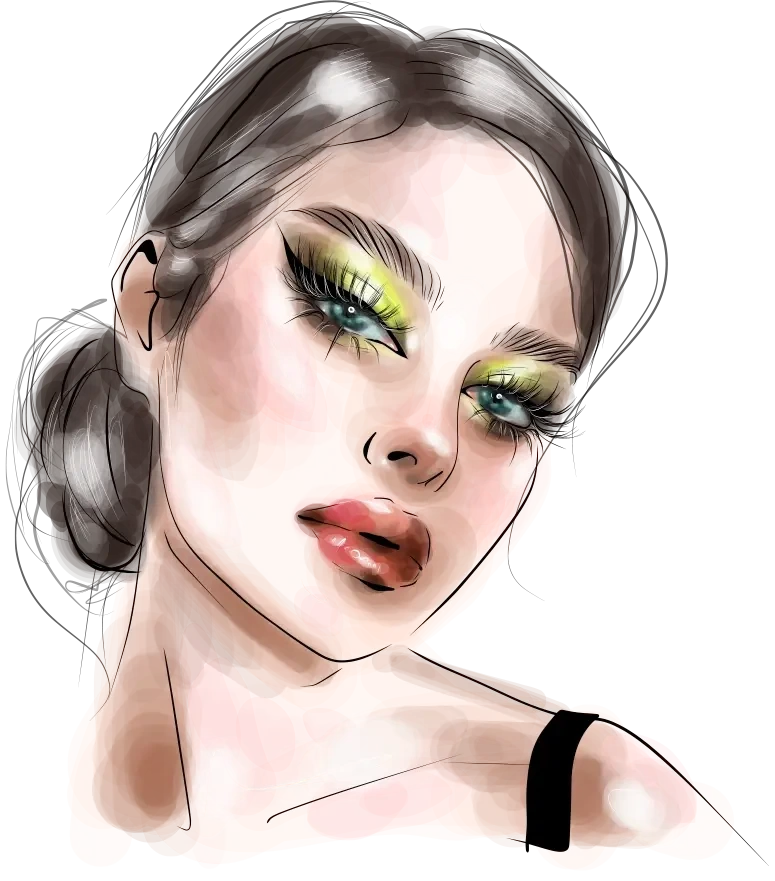 What is the cost of nail art course in Chandigarh?
The cost of the nail art classes in Chandigarh may vary depending on the duration, curriculum, and
additional offerings. It is recommended to contact our nail art classes directly for accurate pricing
information.
Can I learn nail art online?
Yes, you can learn nail art online. Our nail art classes in Chandigarh offer online courses that provide
comprehensive training and guidance, allowing you to learn and enhance your nail art skills from the
comfort of your home.
Is nail art a good job?
Nail art can be a rewarding and fulfilling career choice. The salary in India for nail artists ranges from
20k-50k per month and can vary based on factors such as experience, location, salon reputation, and
clientele. With growing demand for nail art services, there are opportunities to earn a competitive income.
What is the scope of nail art?
Nail art offers promising career prospects in India. Skilled nail artists can earn a competitive income and
find opportunities in salons, spas, beauty centers, freelance services, and entrepreneurship within the nail
industry.
My query is not mentioned here. What should I do ?
If your query is not mentioned here, please feel free to reach out to our course counselor by directly
calling at +9199885-61983. Our team will be happy to assist you with any specific questions or concerns you
may have related to your Nail Art classes in Chandigarh.
Find inspiration in
our glowing testimonials !
Attending Fashion Make Fashion's Nail Art classes in Chandigarh was a life-changing experience. I honed my skills, gained confidence, and now run a successful nail art studio, turning my passion into a thriving business.
Rekha
Fashion Make Fashion's Nail Art classes in Chandigarh exceeded my expectations. The personalized attention, hands-on practice, and expert guidance helped me win nail art competitions and establish myself as a sought-after nail artist.
Shivansh
Enrolling in Fashion Make Fashion's Nail Art classes in Chandigarh was the best decision I made for my career. The comprehensive curriculum, top-notch instructors, and industry exposure prepared me for my dream job in a renowned salon.
Sukhman
Fashion Make Fashion's Nail Art classes in Chandigarh transformed my artistic abilities. From basic techniques to intricate designs, I now create stunning nail art masterpieces and have a growing clientele of satisfied customers.
Swati
These Nail Art classes in Chandigarh by FMF exceeded my expectations. Not only did I learn the latest trends and techniques, but I also gained the confidence to start my own nail art business, fulfilling my entrepreneurial dreams.
Swati

Nail art classes in chandigarh
| Course Name | Nail Art Classes in Chandigarh |
| --- | --- |
| Batch Days | Monday to Saturday |
| Duration | 120-150 Hours |
| Timings | 8 AM to 8 PM |
| Mobile Number | 9988561983 |